2017 Year In Review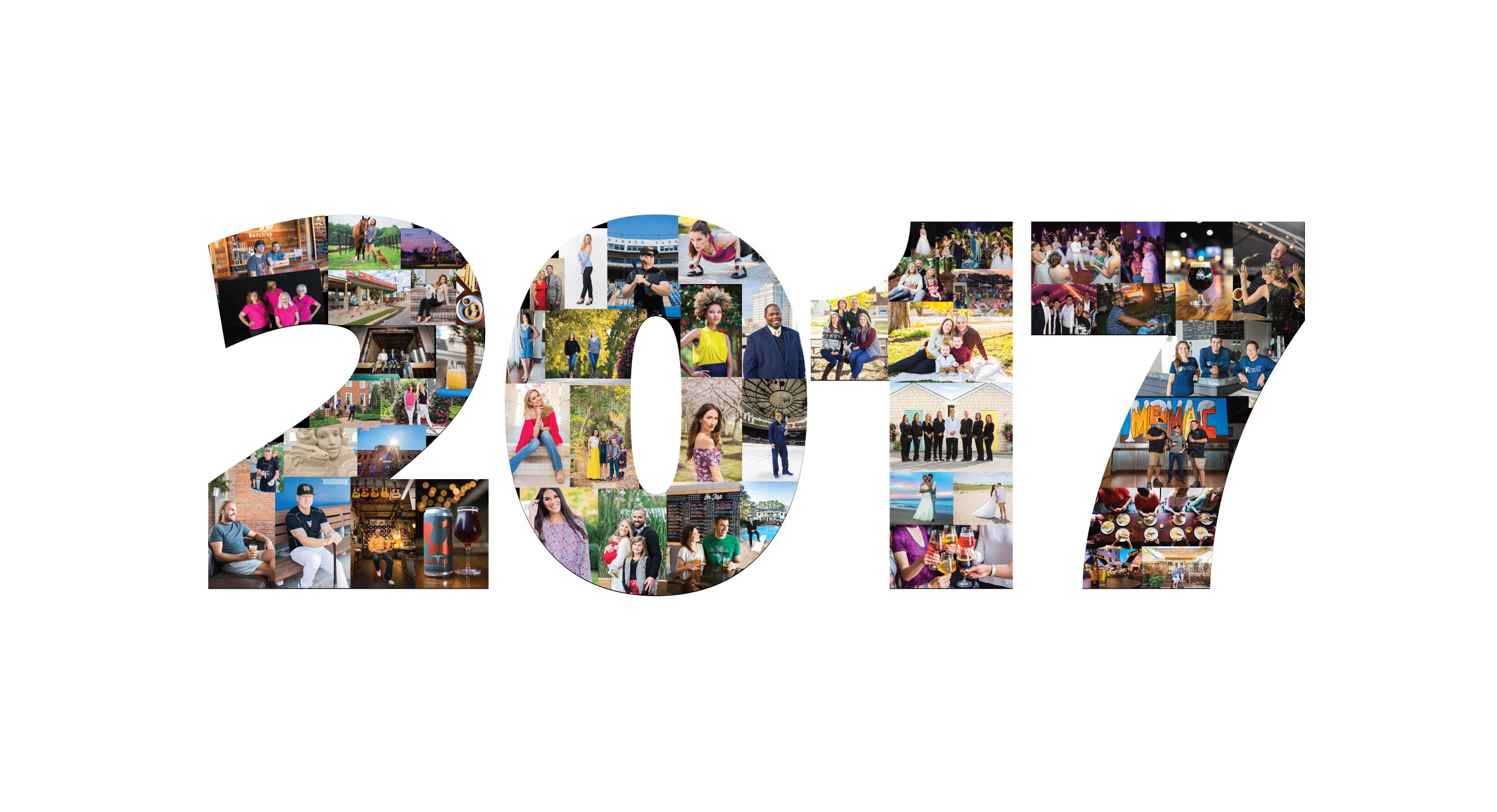 Well, here we are nearing the end of 2017! Quite often, I can't post what I'm working on right away since it's going to end up being published. So with this being my first year having a blog, you'd best believe I wanted to do an overview post!! It really rings home the wide variety of projects I work on over the course of a year.
From breweries, to beach events, to baseball and hockey coaches, fashion, families and weddings, I covered a lot of ground…33 different shoots this year to be exact! And this is my part time gig. My full time job, as most of you know, is the Photographer and Digital Asset Coordinator over at Dollar Tree's Corporate office in Chesapeake, VA. But I love love LOVE every single client I got to work with this year on behalf of my business!! I'm so grateful for each and every one of you! I'm insanely lucky to have quite a few repeat clients, such as Pilot Media (VA Growler/formerly HR Growler and Distinction Magazine), The Birch, The Neptune Festival, Jody G, Berkshire Hathaway HomeServices Towne Realty and some local families who always come back for that Christmas card shot!
So whether you're a friend, family member, one of my subjects, or just a curious visitor…read on and glance over the fun that was had this past year. Thanks for stopping by and I hope you enjoy!
Let's Do This!
I started off the year with some marketing shots for the John Savino Group here in Virginia Beach through the Berkshire Hathaway HomeServices Towne Realty luxury collection (I mean, check out those homes). I have a connection I made while photographing all those Distinction Magazine events (who often host their social events in homes that are listed through the Savino Group) that referred me to these gentlemen. Here are just a few shots I did for both John and his son, David Savino, to help market their services.
Next up, I did some work with The Neptune Festival, to include headshots of their Royal Court as well as the King Neptune Coronation Gala in April at the Hilton Inn Oceanfront. Later on in the year, I photographed their International Sand Sculpting Championship and the End of Summer Bay Bash at the Cavalier Golf and Yacht Club. Such a fun group and amazing venues! Here's a sampling of all those events.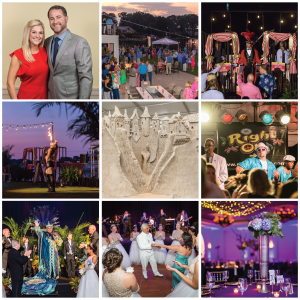 For me, April always marks the Cherry Blossom festival, and Red Wing Park in Virginia Beach has the most GORGEOUS row of Cherry Blossom trees that I've always wanted to photograph. However, the timing is always tricky not only because of the weather, but also working around the actual festival with all the crowds and then making sure the trees are actually blooming! I finally nailed down a date and went for it. I chose the weekend right before the festival and it paid off tremendously!  The results were even better than I could've hoped for. The weather turned out to be perfect, and most of the trees were fully bloomed. I even got some new favorite tropical shots in the same park!
I had several goals going into this project: to utilize and bring attention to the beautiful blossoms; to expand my work with model shots that get in closer for a more emotional effect; and lastly, I wanted to update my portrait/fashion portfolio to fit in with my new website, which has more of a tropical/floral/beachy theme.
Check out some of my favorite shots from that project below. A HUGE thank you to my two gorgeous models, Eugenia Gonzales and Lorriet Obeng!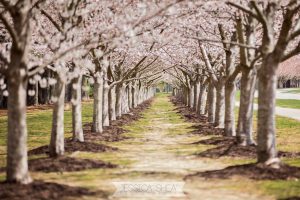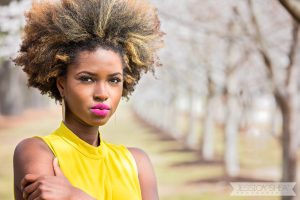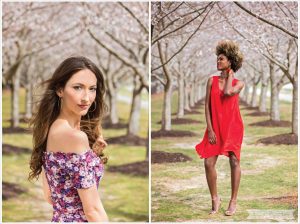 Switching gears, I was absolutely thrilled to work with Malia Paasch over at The Birch again to shoot some of her menu items back in the Spring. We had several volunteer models that were paid in grilled cheese and beer and we had an absolute blast!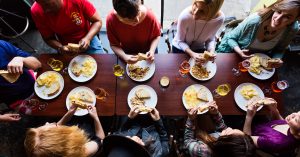 Speaking of beer, boy did I shoot a lot of it in 2017 (not complaining)! It was quite a big year for HR Growler, being renamed Virginia Growler and expanding beyond Hampton Roads to also include wine and spirits! So needless to say I'm beyond excited to see what 2018 has in store for this awesome publication. Below are some of my favorite shots–both published and not–from all the ground we covered over the course of a year.
In 6 total issues, I contributed 25 photos in print plus a cover shot. But more importantly, I got to meet twelve different business owners/brewers, several local coaches, a local radio personality and so, so many other amazing people. Scroll on to see what I mean!
(Left to right, top to bottom below: BenchTop Brewing owner Eric Tennant and Dale Price || MoMac Brewing Company co-owners Rob Hess and Scott Krick; head brewer Chris Richards in the middle)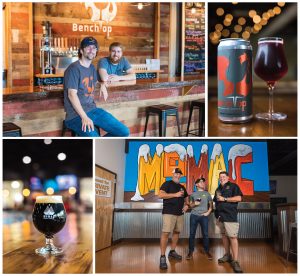 (Left to right below: Norfolk Tides hitting coach, Sean Berry || Norfolk Admirals Assistant Coach, Peter Sidorkiewicz)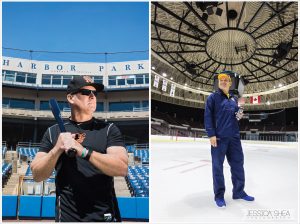 (Left to right, top to bottom below: Deadline Brewing Project co-owners Erica Greenway, Jason Marks and Darrell Cuenca || Commune owner Kevin Jamison in his Norfolk location || Radio DJ Eric Worden ||  The Vanguard Brewpub and Distillery developers Bjorn Marshall, Randy Thomas and Conor Halfpenny)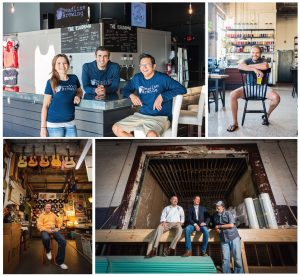 (Left to right, below: Outdoor patio at Legend Brewing in Portsmouth || A Pint with Charles Abadam at Bottlecraft || A Pint With Erica Greenway and Jason Marks || Runners Jess Horton, Ryan Conrad, Barry Clark, Drew Midland and Greg Smith)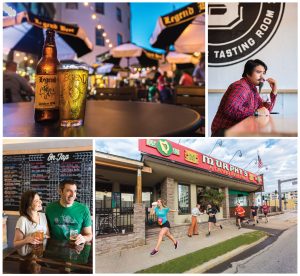 And while we're on the subject of Pilot Media, here's the Sunset on the Island event I covered for Distinction Magazine back in September (shout out to Chris Ludford of Pleasure House Oysters there at the top right!)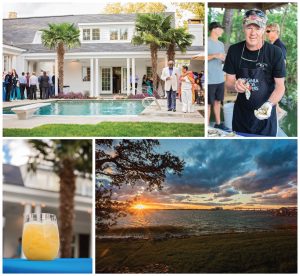 One of my favorite projects this year was photographing 7 different groups of women (and one loving husband) for the Virginian-Pilot's Power of Pink insert in the October 1st Sunday paper. I got to hear some absolutely incredible cancer survivor stories and it was truly humbling being around such empowering women.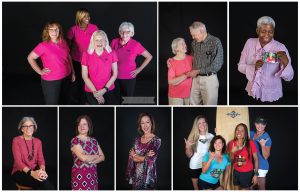 And last but certainly not least for Pilot Media, I had the pleasure of meeting and photographing Jim and Joan Kail for Vitality Magazine. Below is their cover shot!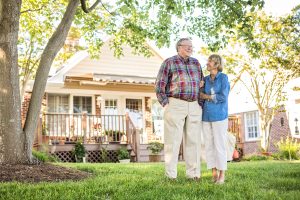 And since we're on the subject of adorable couples, what a perfect segue into beach weddings! I don't shoot many, but when I do they're usually coworkers or friends. I work with both of these beautiful brides at Dollar Tree and cannot speak highly enough of them. They're both such genuinely sweet women and great friends of mine! I'd say they did a heck of a job finding two great guys to spend the rest of their lives with 😉 You might recognize Montana and John from my blog post earlier this year, here.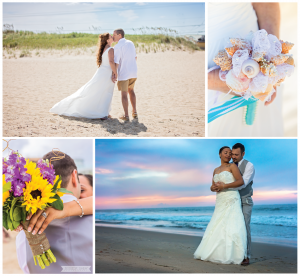 Moving on, I absolutely LOVE every opportunity that I get to work with Jody G. Twice a year we do a seasonal fashion shoot to showcase her new product and I thoroughly enjoy the creative freedom she gives me on these shoots. Shout out to our gorgeous models Kristin Smith and Kimberly Corrigan below!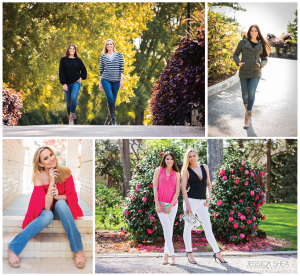 We also squeezed in a studio session for a quick website update during the summer: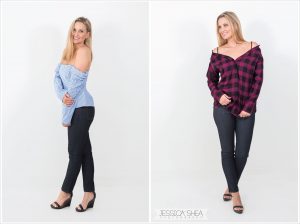 And here's a look at some fun lifestyle portraits I got to take this year. From an entrepreneur, to a horse lover, to fitness fanatics and a darling dog mom, there really was never a dull moment!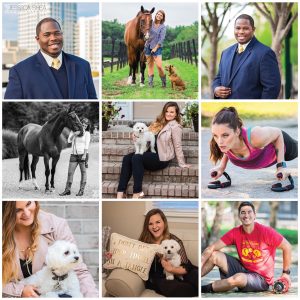 Diving right into group portraits: I had met the owners of Coastal Cosmetic Dentistry while photographing many a Distinction event over the years, so I was beyond ecstatic when they asked me to update their website's headshots and group portraits! I love how they turned out: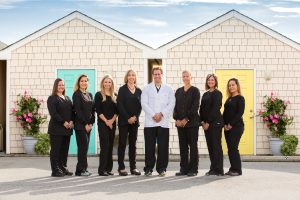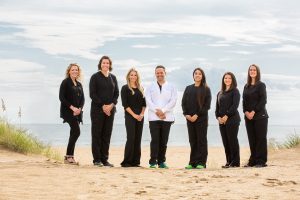 (And I obviously couldn't help snapping a pic of their adorable little boy, Ryder!)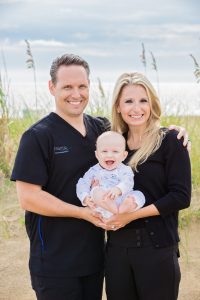 Alright guys, if you've made it this far YOU ROCK!! We're in the home stretch! 
I can't go without mentioning the awesome folks over at Berkshire Hathaway HomeServices Towne Realty! They put on a couple of fabulous events for their Marketing Forum back in October, one of which took me out to Colonial Williamsburg!
(Mad props to La Vie En Rose Band that night at the Cavalier Golf and Yacht Club, MAN were they awesome!)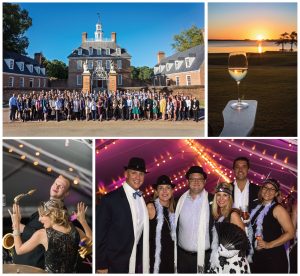 And what better way to end this post than with all of the wonderful family sessions that took place for the sake of the beloved Christmas card shot. I had more requests this year than ever before–my October and November weekends were booked up with all the beautiful families. Thank you to those who keep coming back, as well as the new referrals and folks who trusted me for the first time with these priceless photos!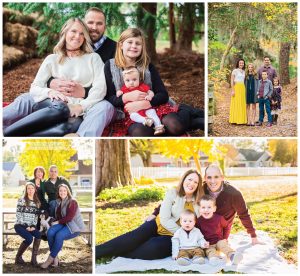 Thank you once again to all my wonderful clients and those of you who stuck around this long to read about my year. I wouldn't want to be doing anything else, and this just reminds me how lucky I am that I get to do it every day for a living!
Here's to an even more epic 2018!!