Brittney & Clay | Cancun Destination Wedding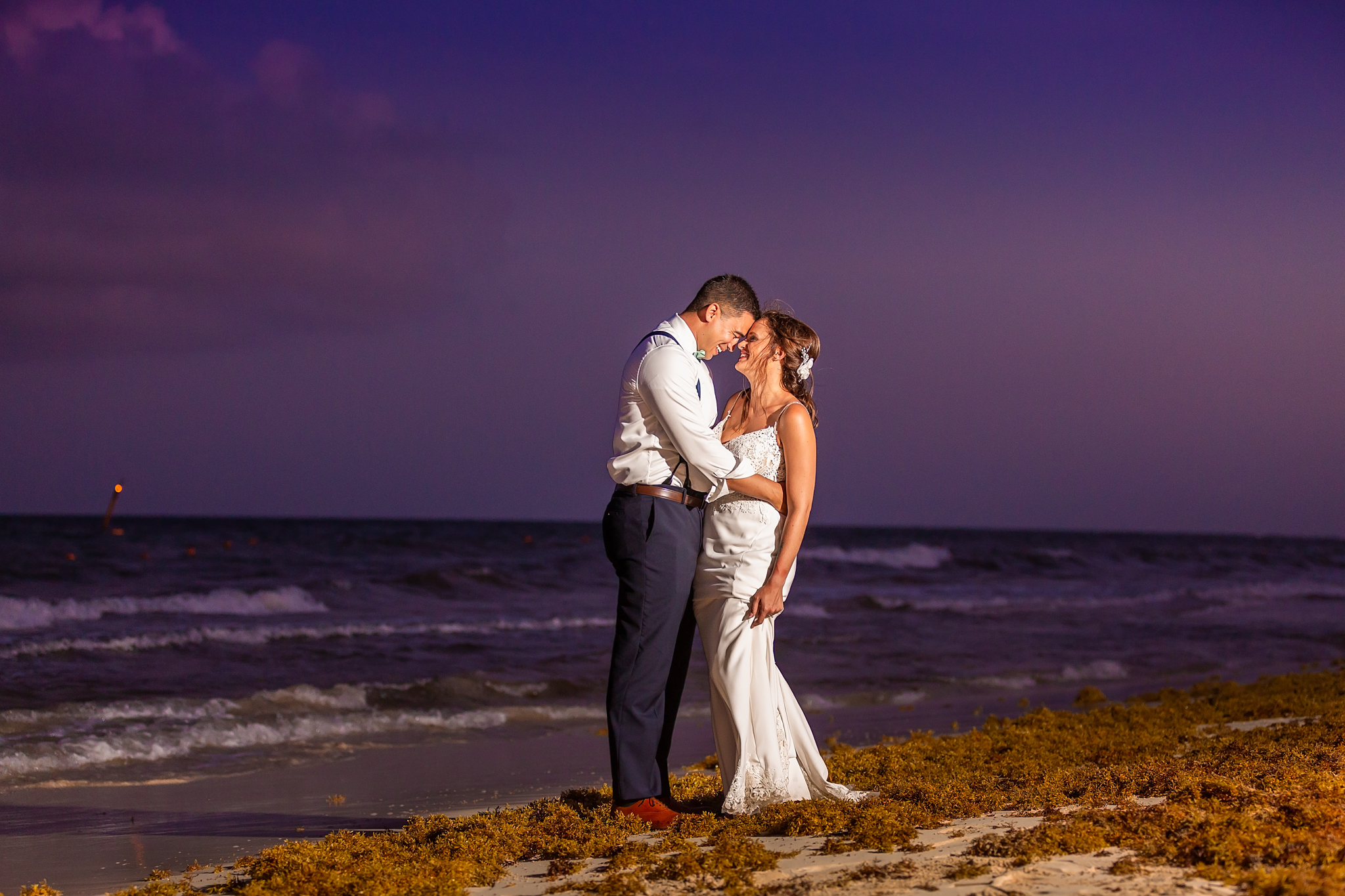 The White Wedding So Full of Color
Little did I know when I agreed to doing a fitness-themed trade shoot for Brittney and Clay back in 2017 that it would result in them flying me down to Cancun to photograph their wedding two years later!
I got the message from Brittney back in July of 2018 asking if I'd be interested in capturing their big day down in Mexico, at which point I couldn't help but immediately respond back "ABSOLUTELY!"
Since that first shoot, we had stayed in touch via social media where she noticed my style was bright and vivid. She commented that they loved my work and thought it fit in perfectly with the color and life they were wanting to portray! As a photographer, those words are pure music to your ears when someone comes to you because of your style (see my whole post on that HERE). So the thought of me photographing a gorgeous couple in a tropical paradise had me giddy from day one.
I also loved the fact that she was becoming Mrs. White as a fellow color lover!
No Language Barriers Here
I may have struggled a bit with the Cancun resort staff, since I was that girl who took French in high school, but I cannot stress enough how important communication is between a bride and groom and their photographer. Especially when it comes to traveling internationally, since it involves quite a bit of planning and attention to detail regarding places and people you can't see in person.
Brittney was SUPER thorough and literally had a 14 page document outlining how she wanted things to look, the timeline of events, the day of contacts, and SO much more since she wasn't physically there to explain it to the resort. She asked me if I wanted this document as well, and I emphatically replied that the more information she can give me, the better…and to never apologize for information overload. Bring it on!!
We had a mutual understanding up front that whenever she had new information for me, or I had a question for her, we'd just send a quick message and resolve it.
However, some brides aren't like that, and some photographers might find that to be excessive…so finding out if your communication styles match early on is so important. Not only did they both have a vision, they included me in some of the decisions, formed the timeline with photos in mind, and were completely laid back throughout the whole process.
Have Your Cake and Eat It Too
That all being said, after a year's worth of prepping, constant communication and checking in, I just delivered some of my favorite wedding photos. It bears repeating that I naturally gravitate like tide to moon toward anything tropical, bright or colorful, so this non-traditional wedding put me right in my happy place!
Now don't get me wrong, it was eight intense hours in crazy humid heat with an added challenge of three other wedding ceremonies going on that day, but it was 110% worth every drop of sweat. Especially when I got the email from Brittney upon delivering their images thanking me from the bottom of her heart for the most beautiful wedding photos she's ever seen, and that she can't stop looking at them.
Yep. That's why I love what I do.
But it wasn't pure luck that they loved the end product, and it wasn't just me taking pretty pictures for my portfolio. Our expectations and styles aligned in a way that resulted in their complete trust in me, and therefore a scenario where everyone wins!
On that note, let's dive in! From the stunning ceremony atop the pergola to the beach bonfire at sunset, not a single moment of their day was dull. I hope you enjoy this little glimpse at the beautifully unique White wedding, with a big thanks to the vendors below!
Resort: Now Jade Riviera Cancun
Destination Wedding Booking: Destination Weddings 
Wedding Planner, decorations and flowers: Matsumoto Eventos
Ceremony Officiant: Monroy Ministry
Wedding Dress & Shoes: Studio I Do
Dress Designer: Badgley Mischka
Bridesmaid Dresses: Show Me Your Mumu
Groomsmen Tuxes: Men's Wearhouse
Bride's Ring: Kay Jewelers
Groom's Ring: Manly Bands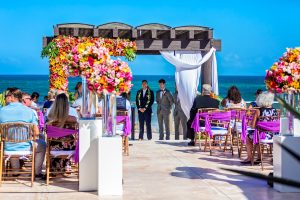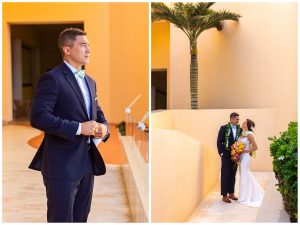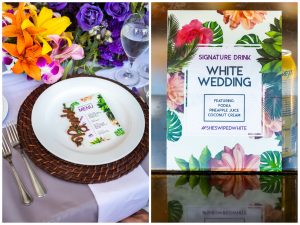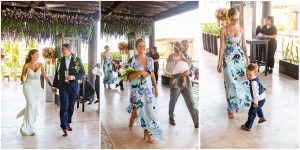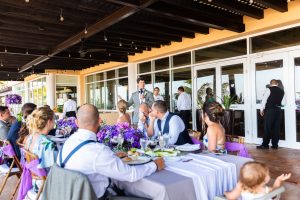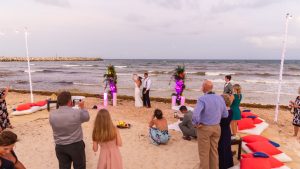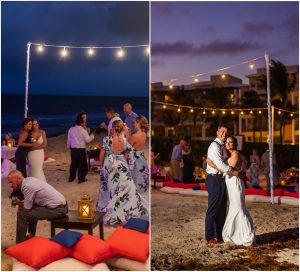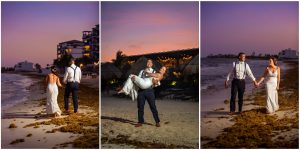 And for those who might be curious, I delivered their high res images on a custom flash drive that always tends to get a great reaction 😉