Carnival Season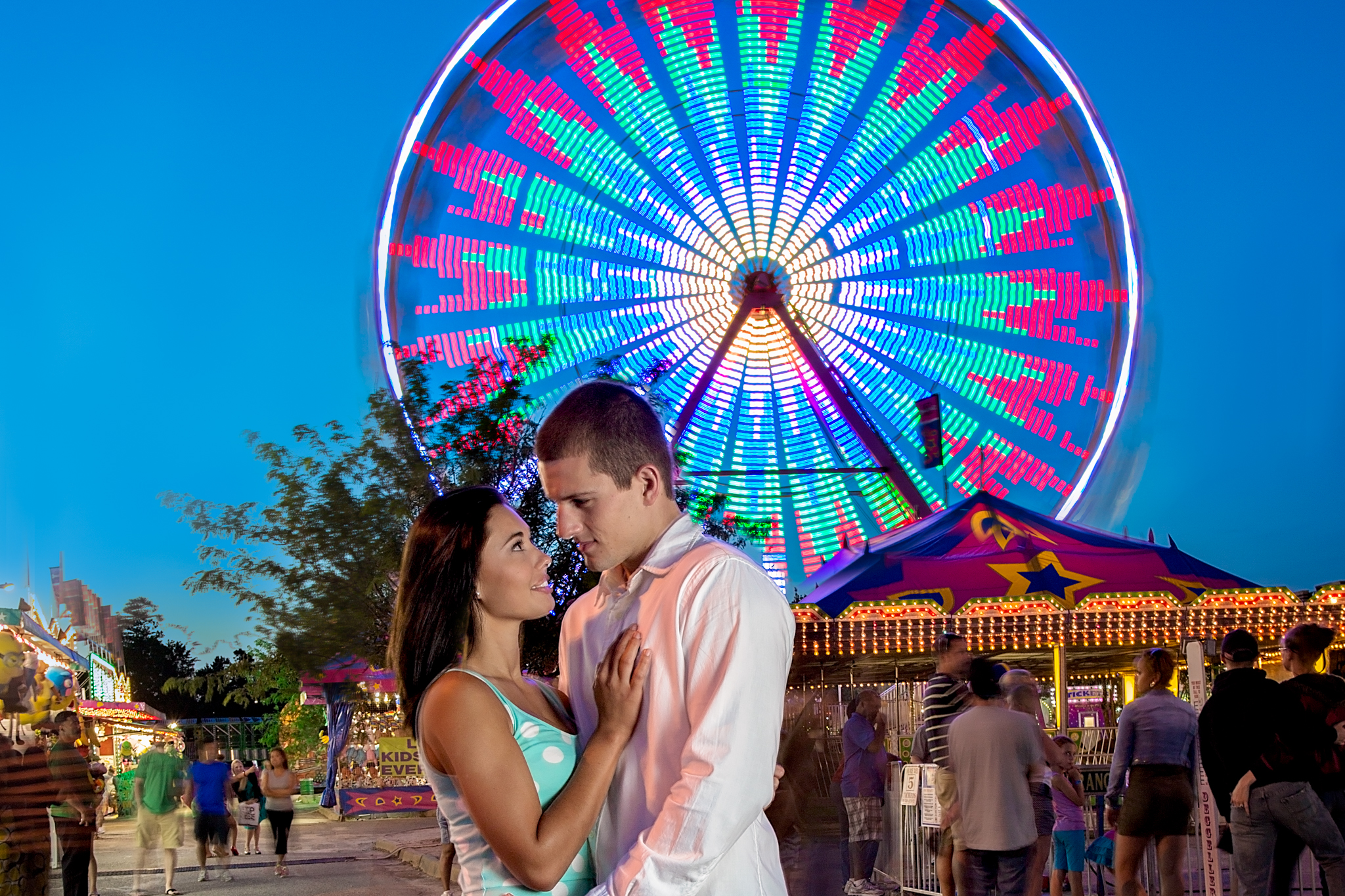 It's that time of year!! The weather is finally warming up consistently, kids are getting out of school and summer is just around the corner! Which means beach days, bonfire nights and carnivals! Who doesn't have fond memories of the State Fair or local carnival coming into town as a kid and getting all excited by the smell of funnel cakes and fresh popcorn?? (I'm totally getting excited just writing this post).
I don't know about you, but I was always looking for the rides that would make my stomach drop…and I always found it with the Scrambler. Then of course, there's the swings–a classic favorite–sticking your arms out to feel like you're flying. (I was the one looking backwards to get instant butterflies as the world whirled around me in reverse).
Here in Virginia Beach, there are several opportunities to get your carnival fix. Up at oceanfront, there's Atlantic Fun Park that's open all summer long; down at the Virginia Beach Farmer's Market, one pops up around mid April for a couple of weeks. And most recently they've already set up a carnival at Mount Trashmore, which is right down the road from me, for several weeks throughout June.
To me, carnivals can symbolize family fun, a romantic date, or even just a good time with a bunch of friends. The incredible sensory overload of bright flashing lights, delicious junk food, screams of delight and good old Americana fun has won me over since the beginning.
It was this affinity for carnivals that inspired a photo shoot I did around this time three years ago at Mount Trashmore (good lord, I can't believe it was that long ago).  I enlisted the help of two models, monitored the weather, and went for it. I had a rough idea of what I wanted to attain, but like most shoots I went into it with an open mind, ready to adapt to whatever happened. I had also enlisted the help of a friend to carry my lights and to take a few behind the scenes pictures.
And you know what? I couldn't have asked for a better experience. April and Jake, my models, were dating at the time, so they obviously meshed well. We went on a Monday evening hoping it wouldn't be too crazy, but of course there were plenty of people to work around. Most were more than accommodating. My favorite was right when twilight hit: I was determined to get a shot of them in front of the ferris wheel and drag the shutter to really emphasize the lights and the beautiful patterns they make in motion. I desperately wanted to show them in a way you can only see when you slow time down digitally. I even had a handful of people walk back and forth behind them to get some motion-blurred figures in the shot.
At the time I didn't have a blog to share the results of the shoot, so most of these photos haven't seen the light of day. This project was truly just for my own sheer fun, and to this day they're by far some of my favorite images. I hope you enjoy them as much as I did creating them!!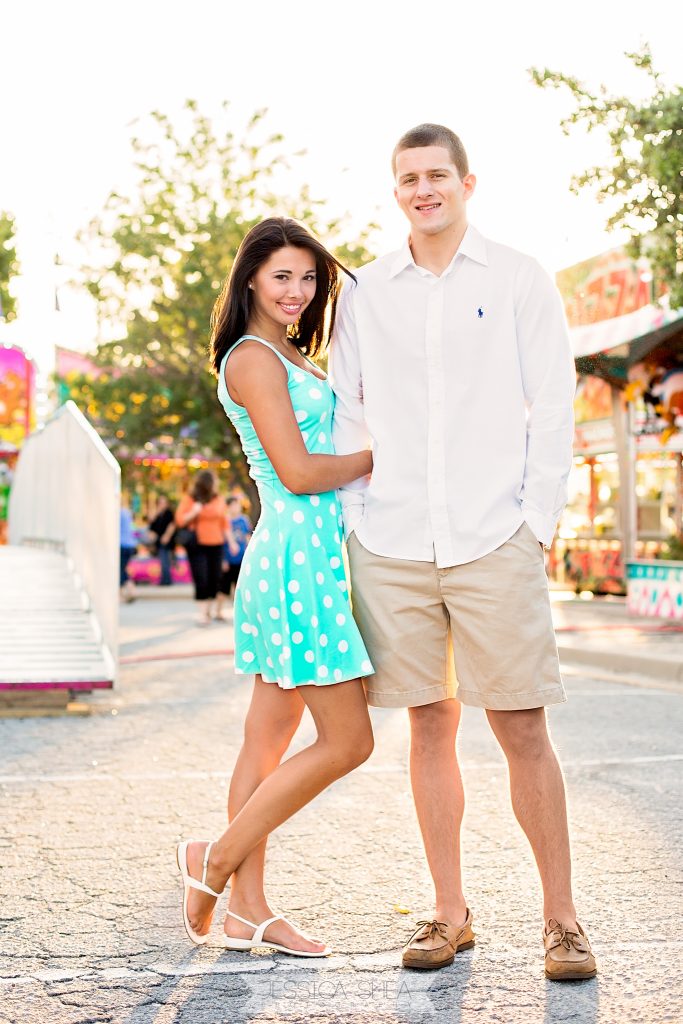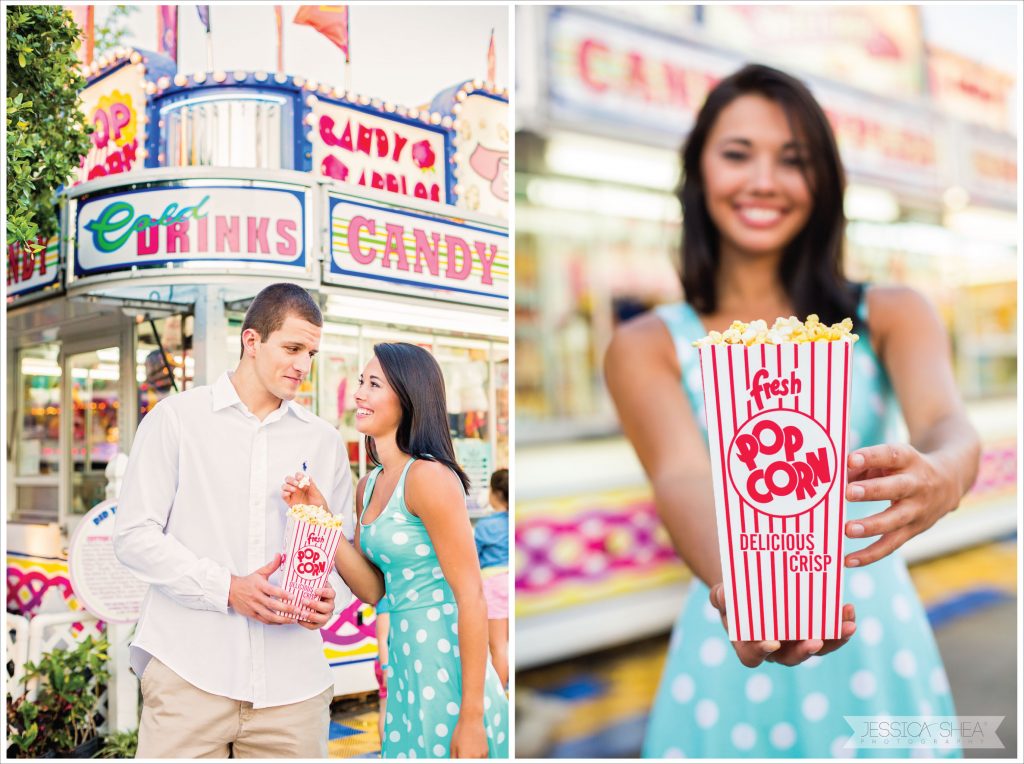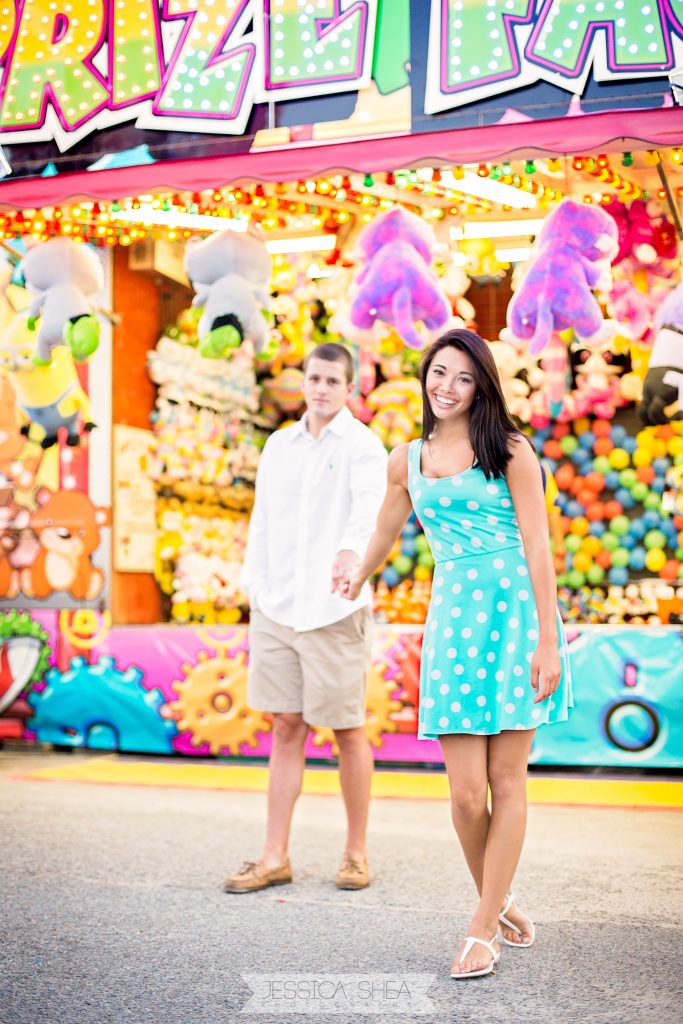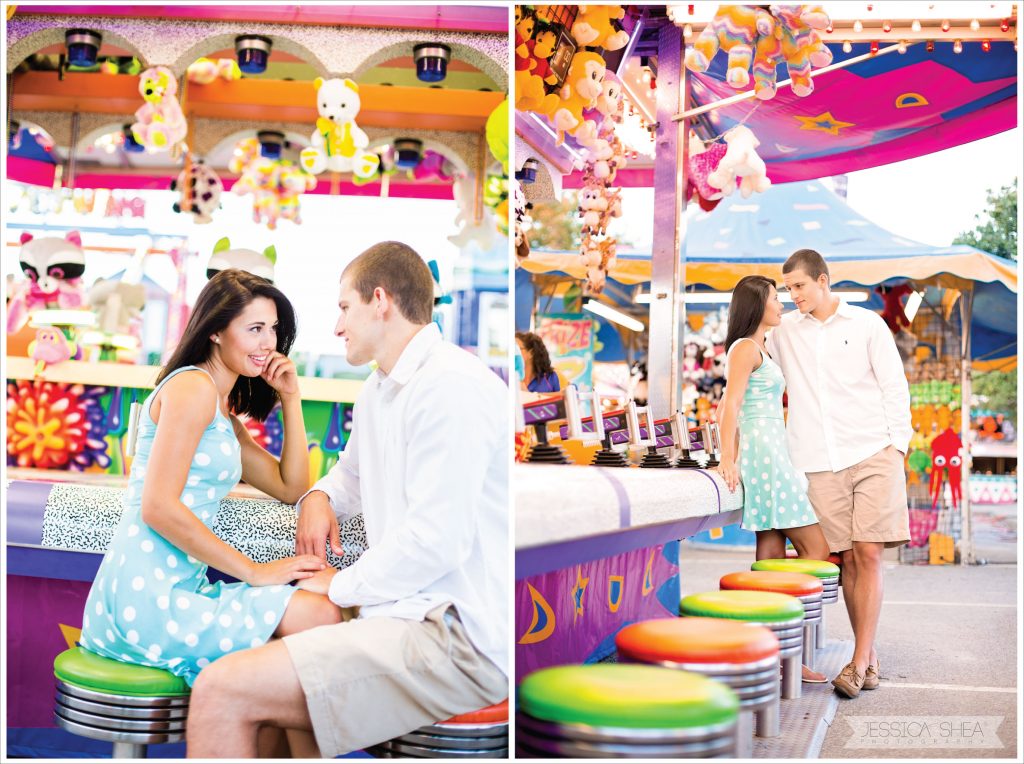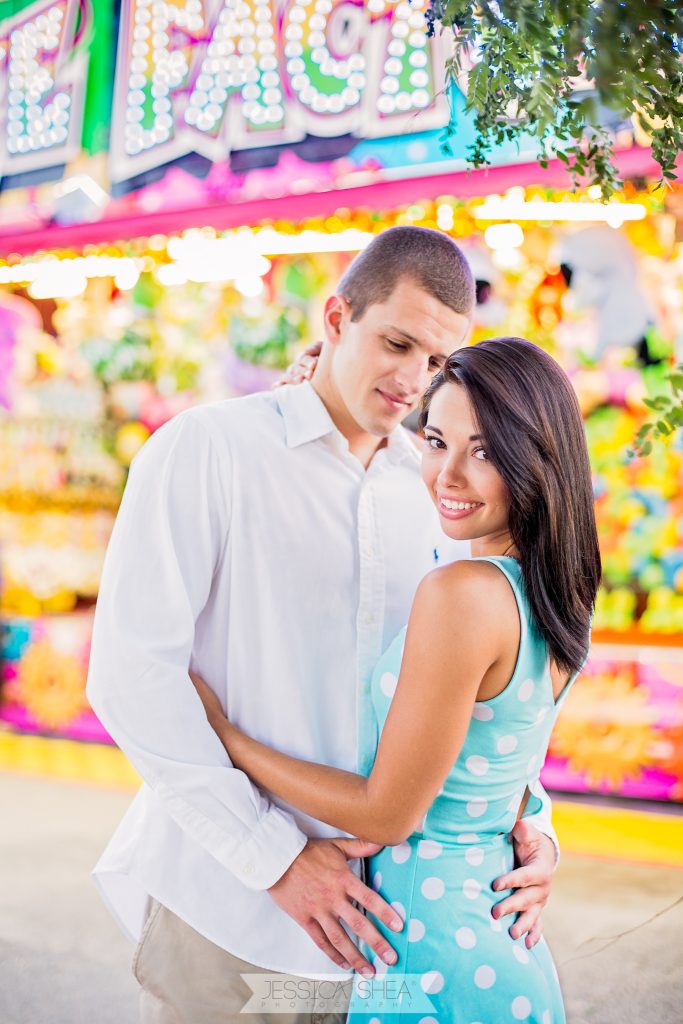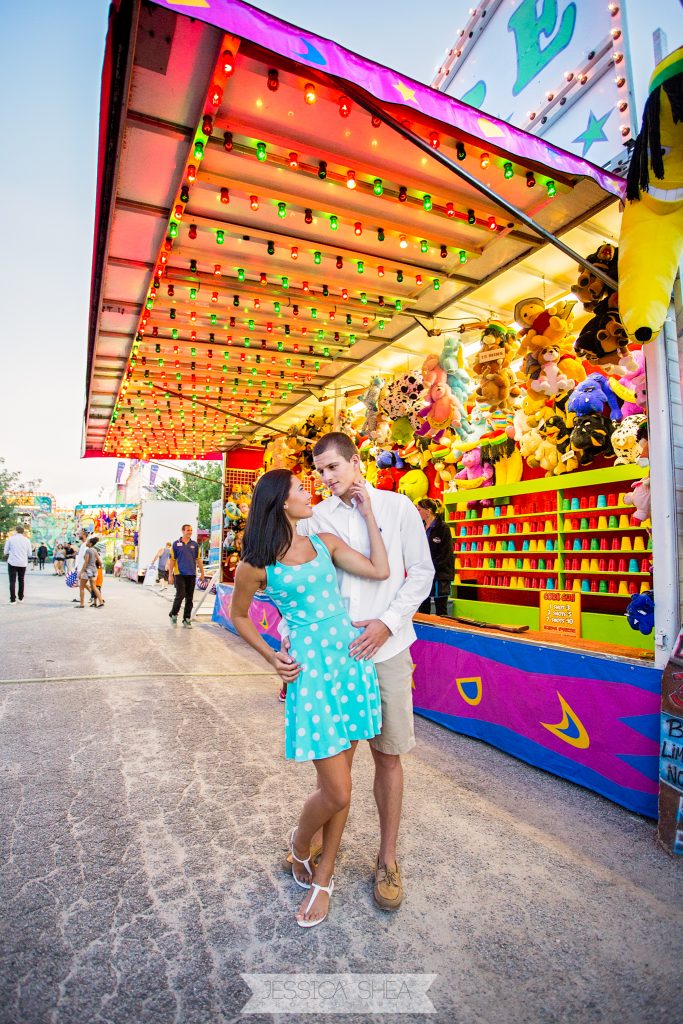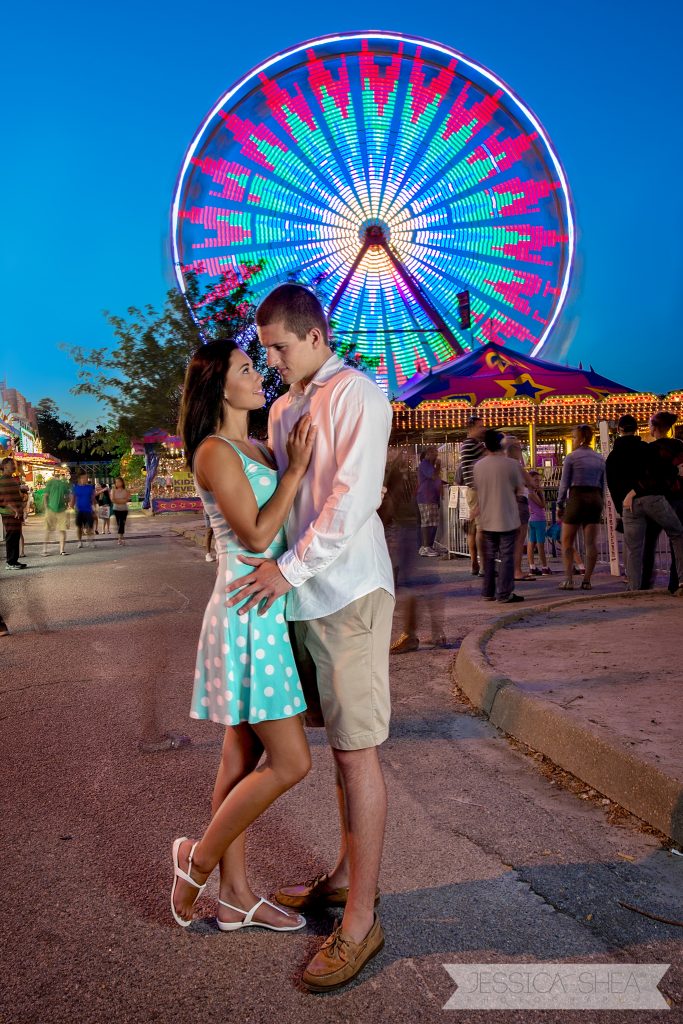 And I can't decide which of these two shots I like better…motion blur or frozen in time?? What do you think?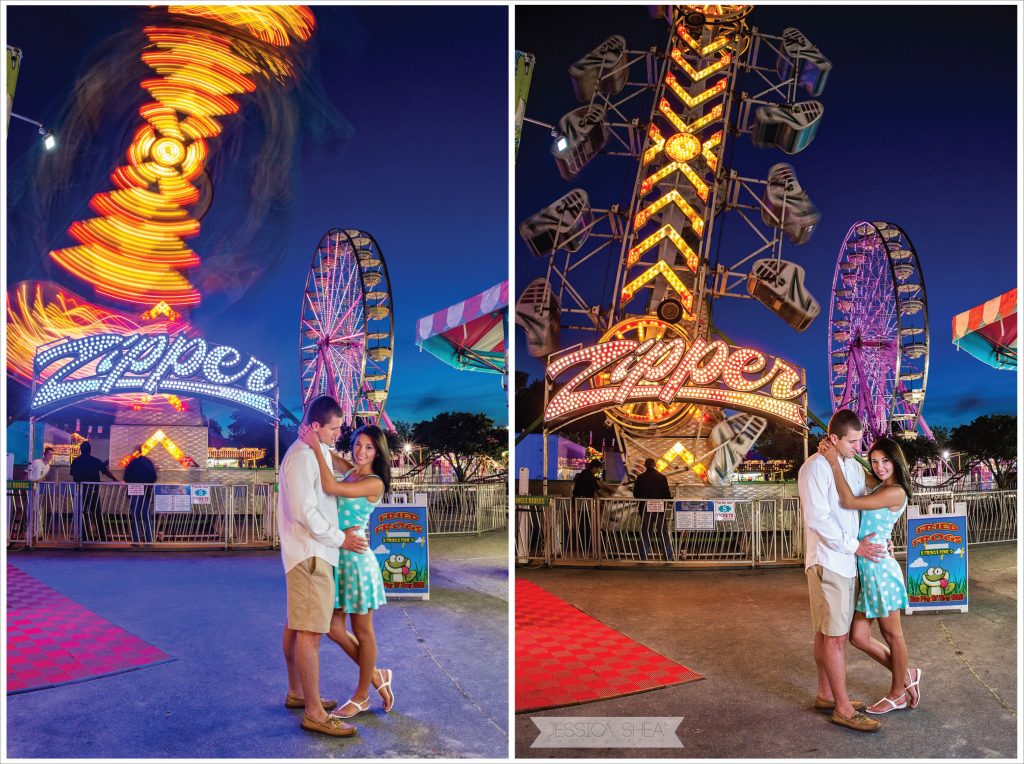 And just for fun, a few of those behind the scenes pictures: