Middleburg Barn Session | Maggie & Stewie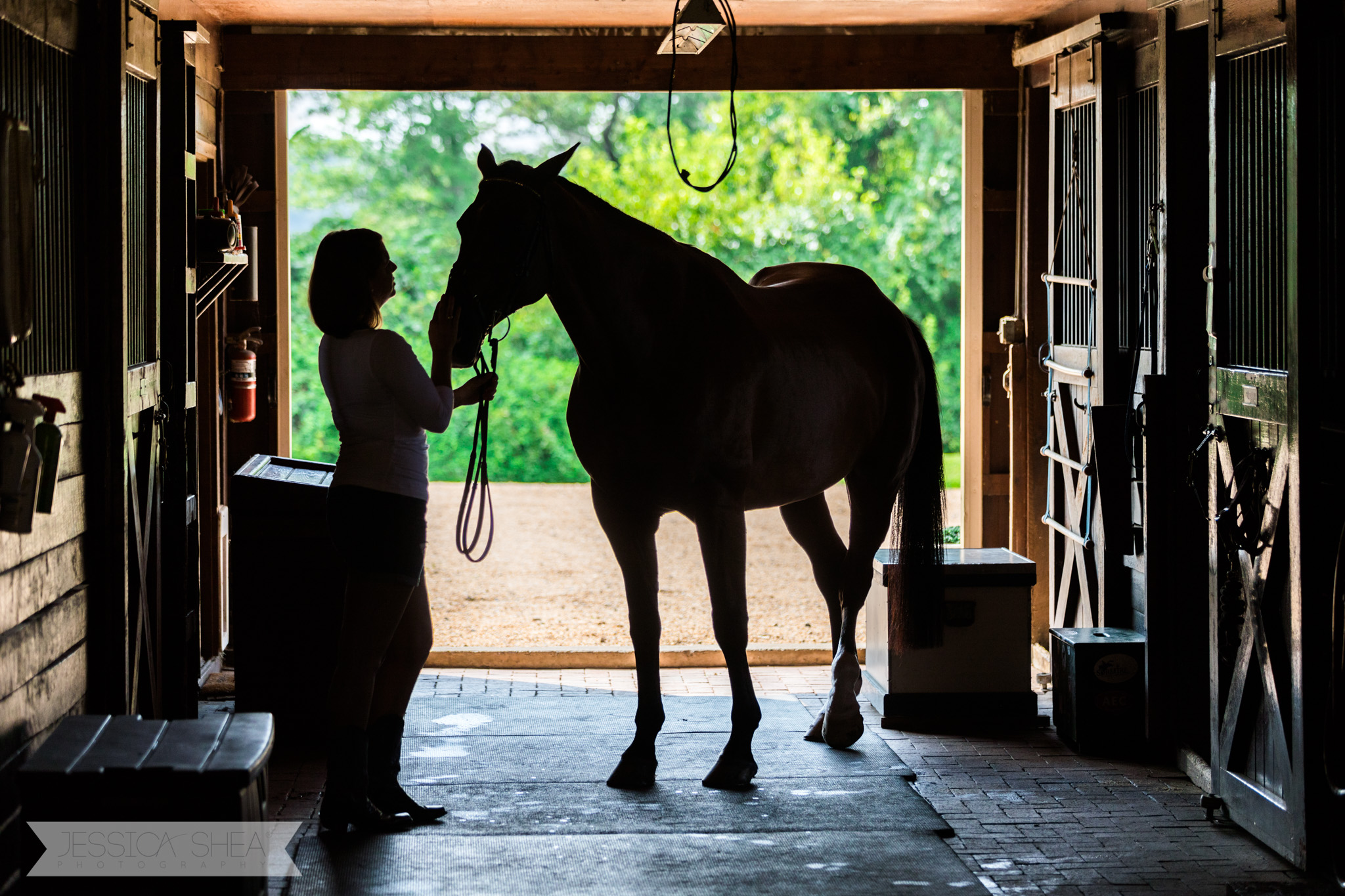 Nestled in the foothills of the Blue Ridge Mountains of Middleburg, up a long dirt road, lies a gorgeous plot of land with two stables and a beautiful two-story home modeled after the French countryside. It's a "word of mouth only" kind of place, where you have to know the right person to board your horse there. Lucky for me, my best friend of 18 years happens to know the right people.
It's the kind of place, also, where the owner herself goes through every morning and feeds carrots to each magnificent creature living in her stalls. She has a true passion for this lifestyle, and it shows.
On the ride up there that Saturday morning, I drove through ominous clouds and relentless rain, sweating bullets the whole time that our session would have to be postponed. But miraculously, the rain let up and the clouds dispersed to reveal soft sunshine for our shoot.
Once we got there, Maggie immediately went into "barn mode," which is hard-wired into her DNA at this point. I can surely relate to such passion! She gave Stewie a good wash, trimmed his tail and we were ready to go…but not before proactively stuffing my back pockets with carrots and dog treats.
What I loved most about this session was that, at the very end, Maggie saddled up and got to ride Stewie for the first time in over a year. Between a back injury on her end and a leg injury on his, they had been forced to rest up, but not resign. And the pure joy on her face rung home once again why I love my job.
I could sit here forever and paint you a picture with words, but I'd rather just show you 😉
Enjoy the awe-inspiring view and symbiotic love between Maggie and her four-legged children: Stewie the horse and Wrigley the pup.