Montana + John's Intimate Beach Wedding & Waterman's Reception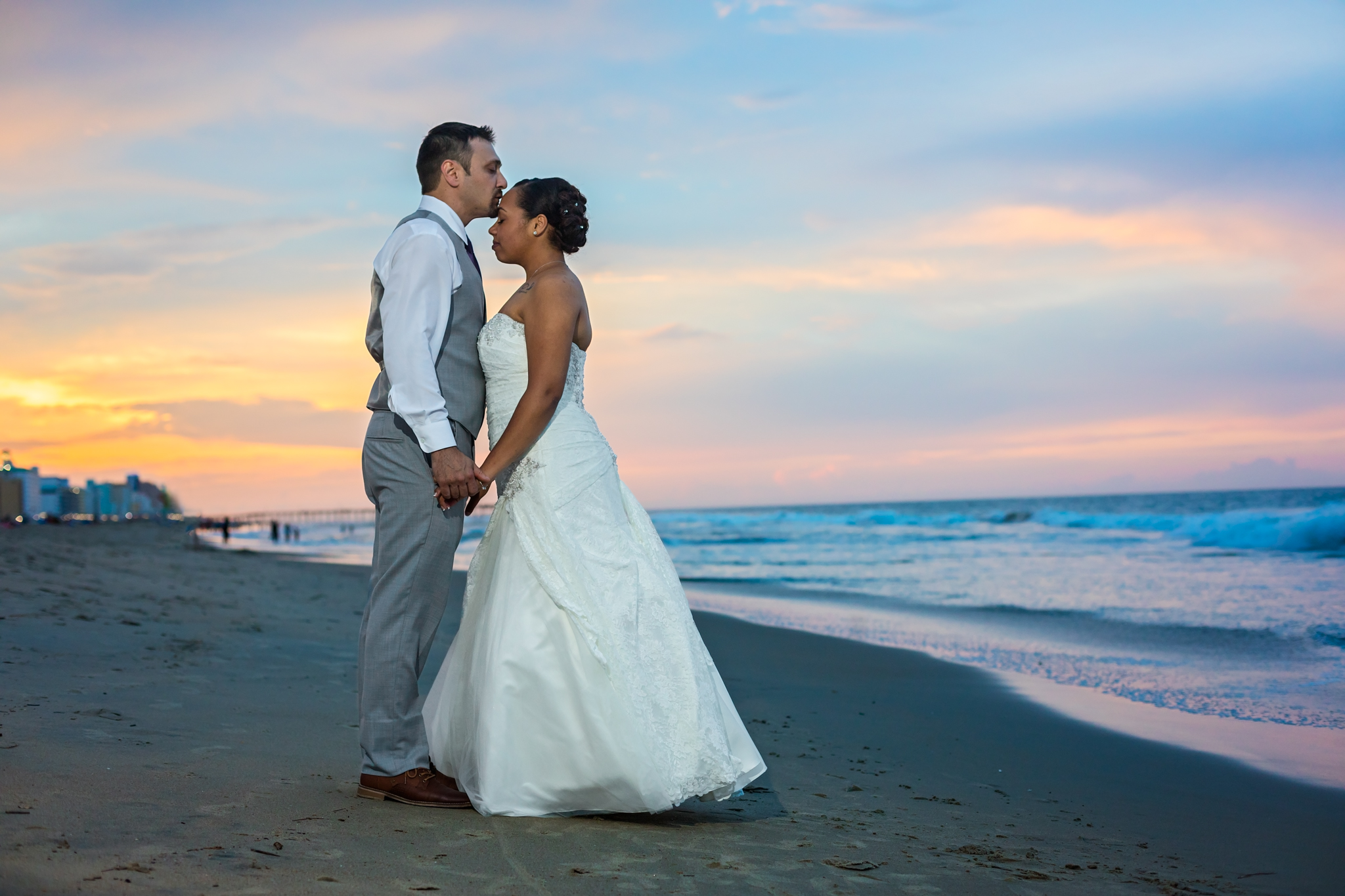 With any outdoor wedding, you take the risk that the weather might not cooperate on your big day. You hope, you pray, you do a rain dance (or whatever you need to do to keep yourself sane) that the weather is exactly as perfect as you imagined it would be. But guys, I live in coastal Virginia. That's about as unpredictable as it gets.
So as it's pouring outside three hours before Montana and John's beach ceremony, I'll admit: I was a bit concerned freaking out a little that we'd have to shift gears and prepare to have the whole thing inside Waterman's up at Virginia Beach oceanfront. Which honestly, is not a bad option at all! But let's be real, when you have your heart set on a beach ceremony, nothing else is quite the same. I would know–I planned my own beach wedding back in 2012 and had all the wedding-week panic attacks. All the while though, Montana was as calm as could be and totally chill about the whole thing. This is why I love her!!!
So as if by some magical wedding day miracle, the clouds parted within an hour of the ceremony, the sun came out and blue skies filled the backdrop of their aisle and arch. It. Was. Perfection.
And as if that weren't enough, John and Montana were blessed with a RIDICULOUSLY gorgeous sunset, too! (Seemingly always the case after a storm, right??)
You'd best believe I was beyond ecstatic when Montana came up to me around 8pm during the reception at Waterman's confirming their sunset portraits. I wanted to blurt out "HECK YES GIRL ARE YOU KIDDING ME LET'S GO!" but instead I *enthusiastically* nodded and said "most definitely! We'll head out there in about 5 minutes." Then I promptly grabbed my light and we proceeded to get some freakin' stunning beach sunset portraits. Their effortless love made it so that I barely even had to pose them.
Enjoy these peeks from their day!!
Ceremony: Croatan Beach, Virginia
Officiant: Reverend Ken Lane
Reception: Waterman's Surfside Grille
Wedding gown: David's Bridal collection
Groomsmen attire: Men's Warehouse
Florist: Fairfield Flowers
Hair and Makeup: Paula Denise with Everlasting Lips (Lipsense)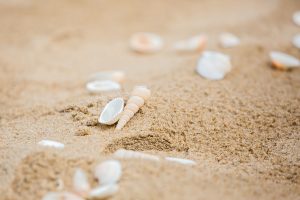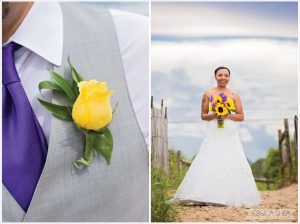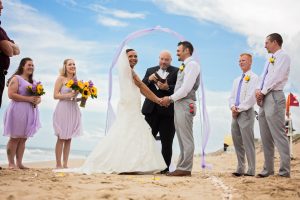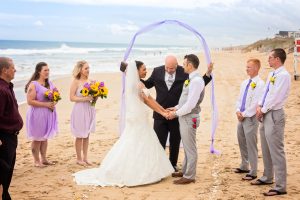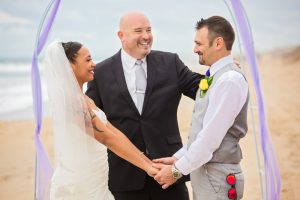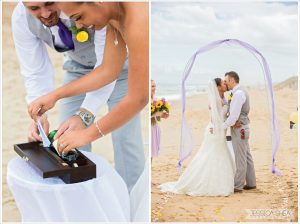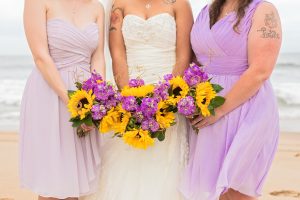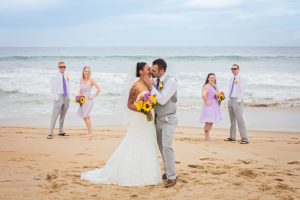 Montana!! Seriously, I hardly had to pose her. So freaking stunning!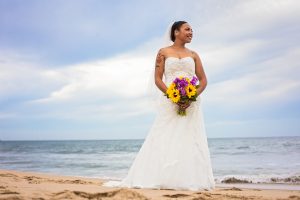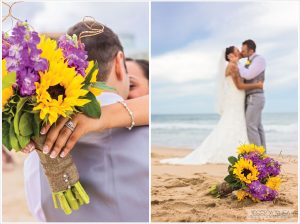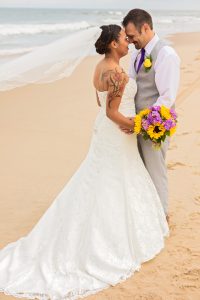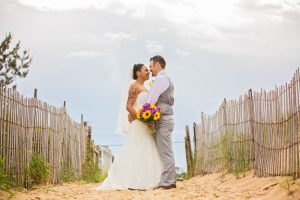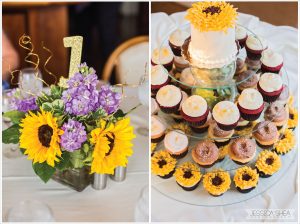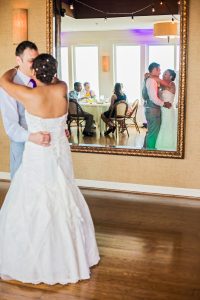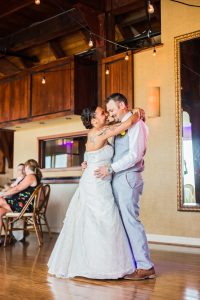 Waterman's famous Orange Crushes <3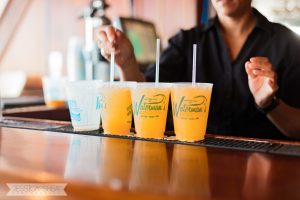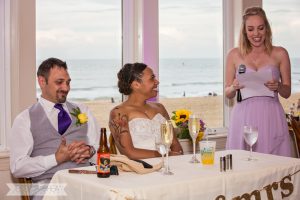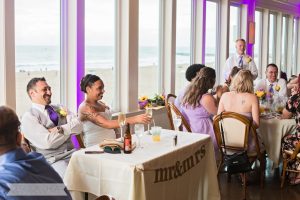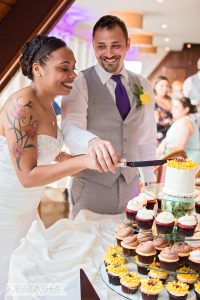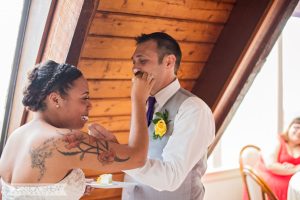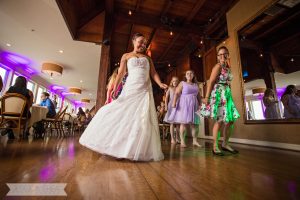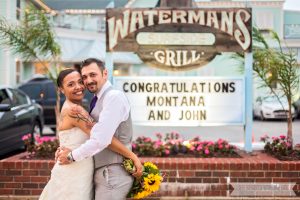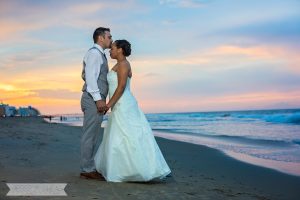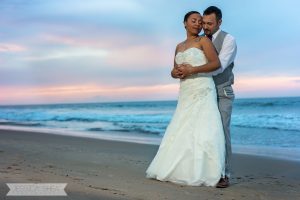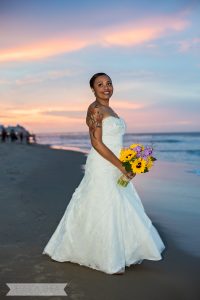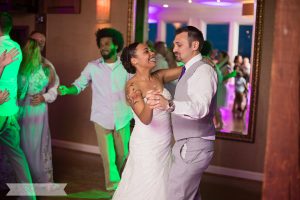 One of my favorite shots of them <3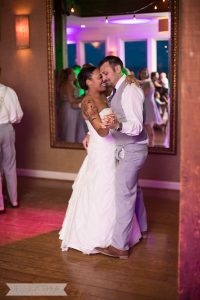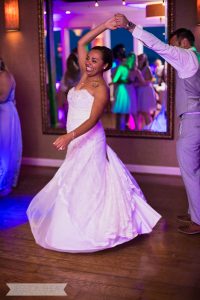 I mean this sunset though!!! Such an incredible day ❤️