2019 Review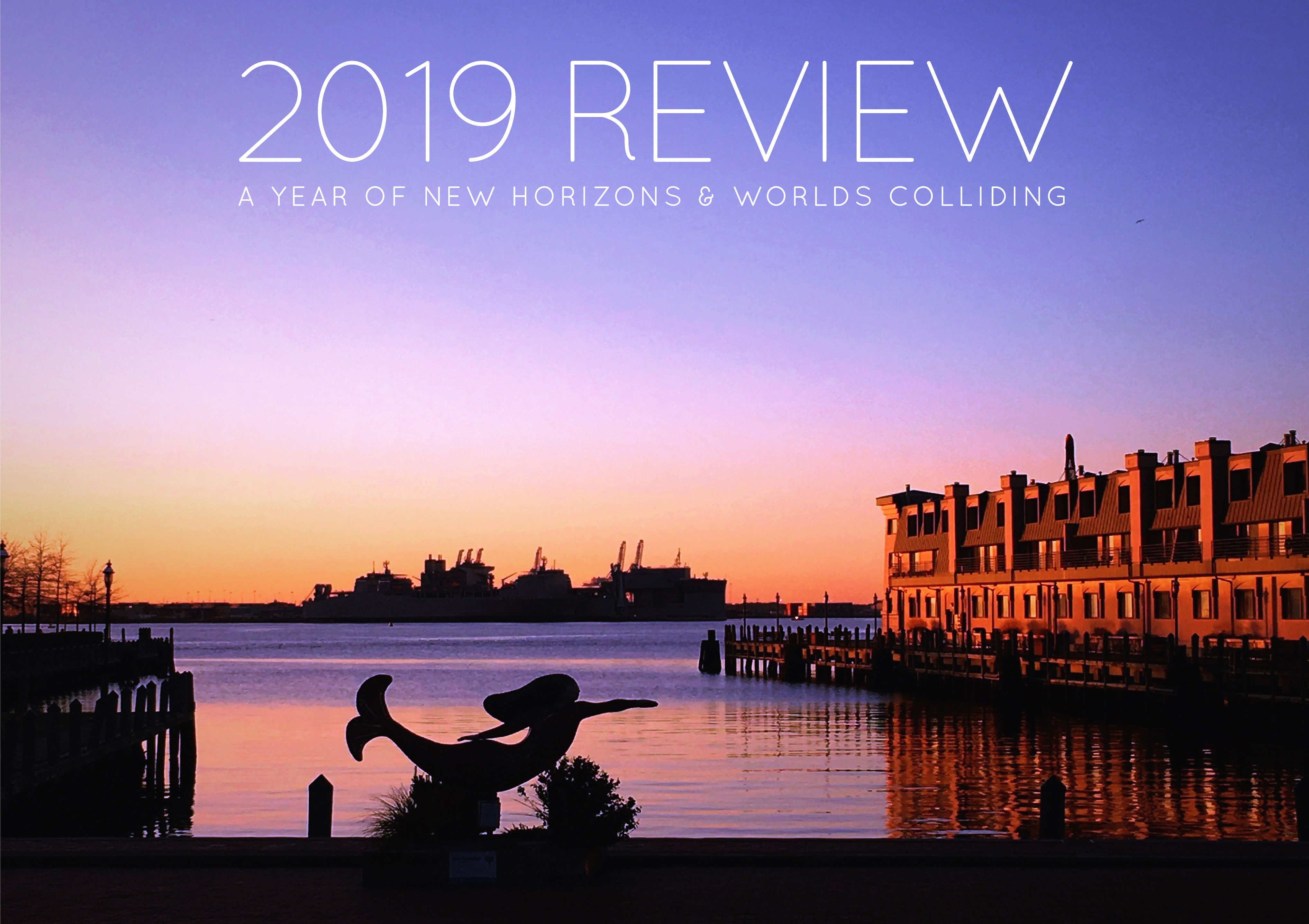 I'll Spare You The "Time Flies" Speech
Needless to say, we all feel like we blink and POOF! Another year's gone.
The only way I've found to really stop and appreciate time is to hash out the year and let it marinate. A LOT goes down in 365 days!
Overarching Feel
Every year seems to have a vibe. Starting 2019 off without Dad, my biggest supporter, was not easy…and I went into detail at the end of 2018 about that here.
I grasped at every possible positive thing to keep that fire burning…like the fact that Pantone's 2019 color of the year was Living Coral, my favorite color and the main one in my logo. How could it not be my year??
But I dug in HARD over the past 12 months. This business of mine flew me to three new cities, one of which was Cancun, Mexico, to do what I love.
I had lots of repeat clients who I am BEYOND grateful for and you'll see more about below. However, I also acquired some really exciting new clients that pushed me to new heights, which is what business is all about (thanks Dad).
I would say that 2019's overall vibe was two fold: one of new horizons and yet worlds colliding–keep reading to see what I mean.
The Only Caveat
The thing about my specific clientele is that I often can't share images from our shoots right away, if at all. Shooting editorial means I'm often waiting quite a while to share what we captured, since it needs to hit stands first.
In a lot of cases, clients hire me to produce imagery for their website, social media, really any marketing material. Therefore the second I share it, it loses its impact. So I must resist the urge! It's no excuse, but is nonetheless a large reason why I don't get around to blogging about each project.
Most of the time, several months have passed before I'm finally seeing my work in its final stages! But once I do, it's SO worth it.
Corporate Life
One last thing I'll say before digging in is this: for a long time I was a little weird about sharing the fact that I have a "day job" as the Corporate Photographer for Dollar Tree in Chesapeake, VA. Which, by the way, is ranked #134 on Forbes' Fortune 5oo list. So it's not that I'm embarrassed by it! I just had this idea that being all 'corporate' would deter people from hiring me for my business…so I didn't advertise it.
But I will say that I've made some incredible friends and connections while there and learned SO much about studio photography through trial, error and daily practice. Not to mention, it's made me crazy efficient at bringing all that gear on location.
I've been their photographer for over FIVE years now, on top of shooting for my business that I've had for almost 10 years. That's a lot of 12+ hour days, coming straight home and getting back on the computer to answer emails, invoice clients, edit photos, and put on my other 'hat.' It's entirely worth it.
Recurring Theme
Thing is, at this point I've actually stopped counting the events where I'm there shooting for my business and run into Dollar Tree Chiefs, Directors and the like. One Saturday morning I was out photographing a family session at The Pagoda in Norfolk for my business and ran into Dollar Tree's CEO, Gary Philbin, who I work with regularly and we stopped and chatted. I even met his pup, Wyatt. But this is what I mean by worlds colliding! Every day that goes by seems to make my world smaller, and I LOVE it!
Ok Ok, On To The Good Stuff
I told myself last year I would focus on working SMARTER, not HARDER in 2019, which meant really narrowing my niche. Well 45 projects later, which is 10 more than last year, I'm not sure I accomplished that. Point being, JSP is definitely still growing! I won't go into detail about ALL 45 projects, don't worry! But I'd love to share some highlights of my year with you.
I started the year off with some headshots for Aloupas Law in Chesapeake, VA.
Lu is a friend turned client, who chose the pro option where she received the flawless makeup skills of Kim over at Hello Beautiful – Beauty on Demand. Her shots were used across her website and social media accounts.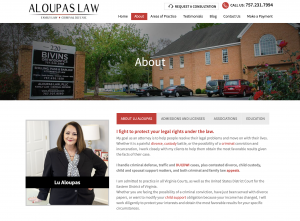 Shortly thereafter I had the pleasure of taking Ian Hock's portrait for VA Growler Magazine. Ian is not only the Executive Chef over at Codex in Norfolk, but also at The Veil Brewing's new Norfolk location. We shot him at one of his favorite spots, The Stockpot, in-you guessed it-Norfolk, VA. I loved the whole story VA Growler did on him, where I learned that not only was Ian's dad a photographer, but Codex was a tribute to him. Definitely give that story a read.

Wedding Season
I only photographed two weddings this year, and I'm ok with that. One was the White Wedding that flew us to Cancun, Mexico back in June that I went into great detail about in this blog post here.
The second was for a childhood friend of mine who I used to play soccer with back in the day. I love that we came up with their ceremony location together and the resulting wedding images became some of my new favorites! It's one of the MOST non-traditional weddings I've ever shot, which is part of why I love it so much!!
The Historic Polegreen Church in Mechanicsville, VA is just stunning in person, year round. As if that weren't enough, they then rode in a vintage white Rolls Royce to their reception brunch at The Jefferson Hotel in Richmond, VA. Just, wow.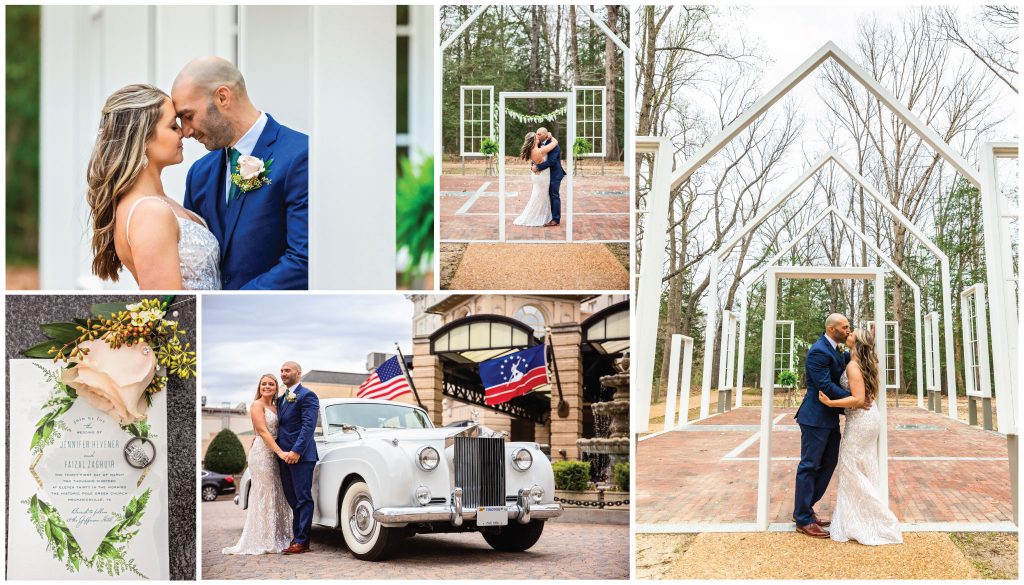 Variety Is The Spice Of Life
April was jam packed with a variety of shoots. It started out with some 'after' photos of the GORGEOUS Four Eleven York Inn and Restaurant transformation in Norfolk. It was even featured on Wine Enthusiast's site! Check out this blog post here to see all the before and after photos illustrating a whole year and a half in the making! Completely love all the little bird details Malia incorporated throughout the Inn, too: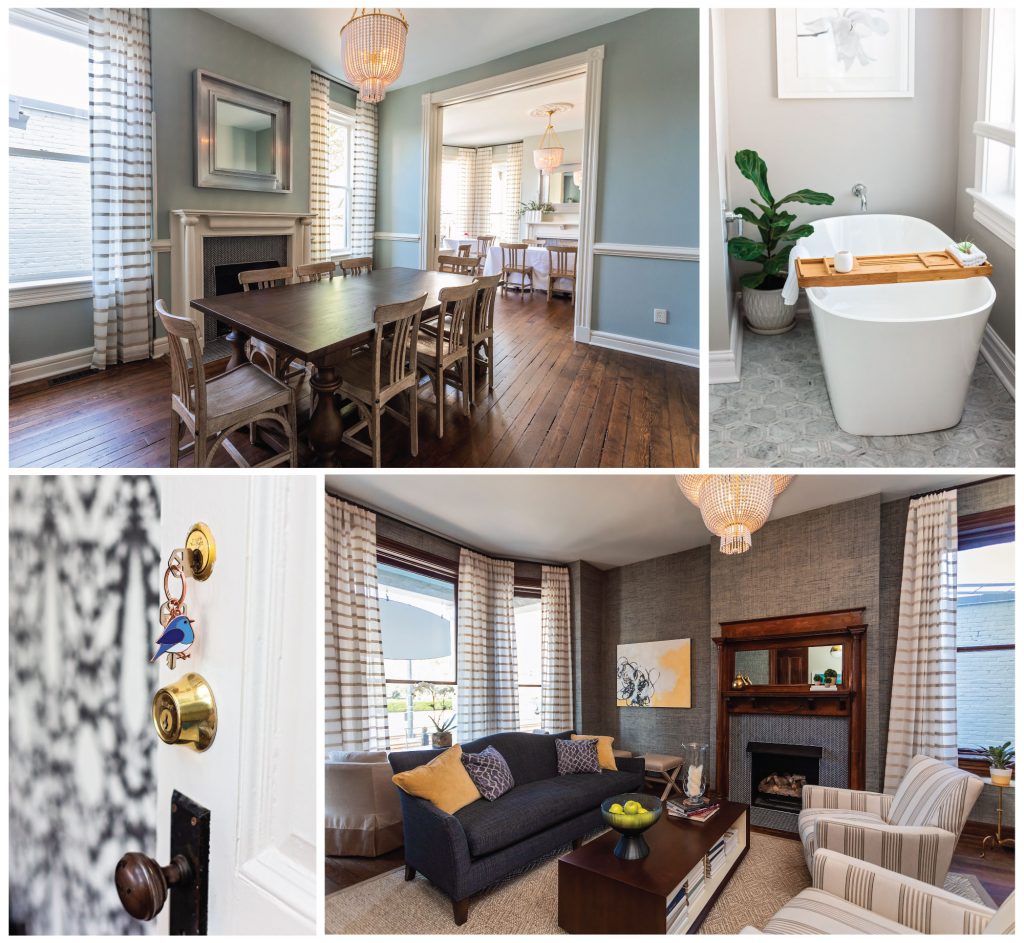 Later on I had another VA Growler Magazine shoot at Maker's Craft Brewery in Norfolk, VA (you can read the article here).
Now, this is where that whole 'worlds colliding' concept first came into play.
I was there photographing Rick and Felicia Mariani, the owners, as well as Scott Regina, CEO of Emerson's Cigars. The three had collaborated to create a cigar bar and walk in humidor within the brewery. I happened to mention while shooting that I had just booked the Premium Cigar Association's (PCA) Conference and Trade Show in Las Vegas and found out that Scott Regina is their trade show committee chairman! I would literally be seeing him again in a matter of months under completely different circumstances.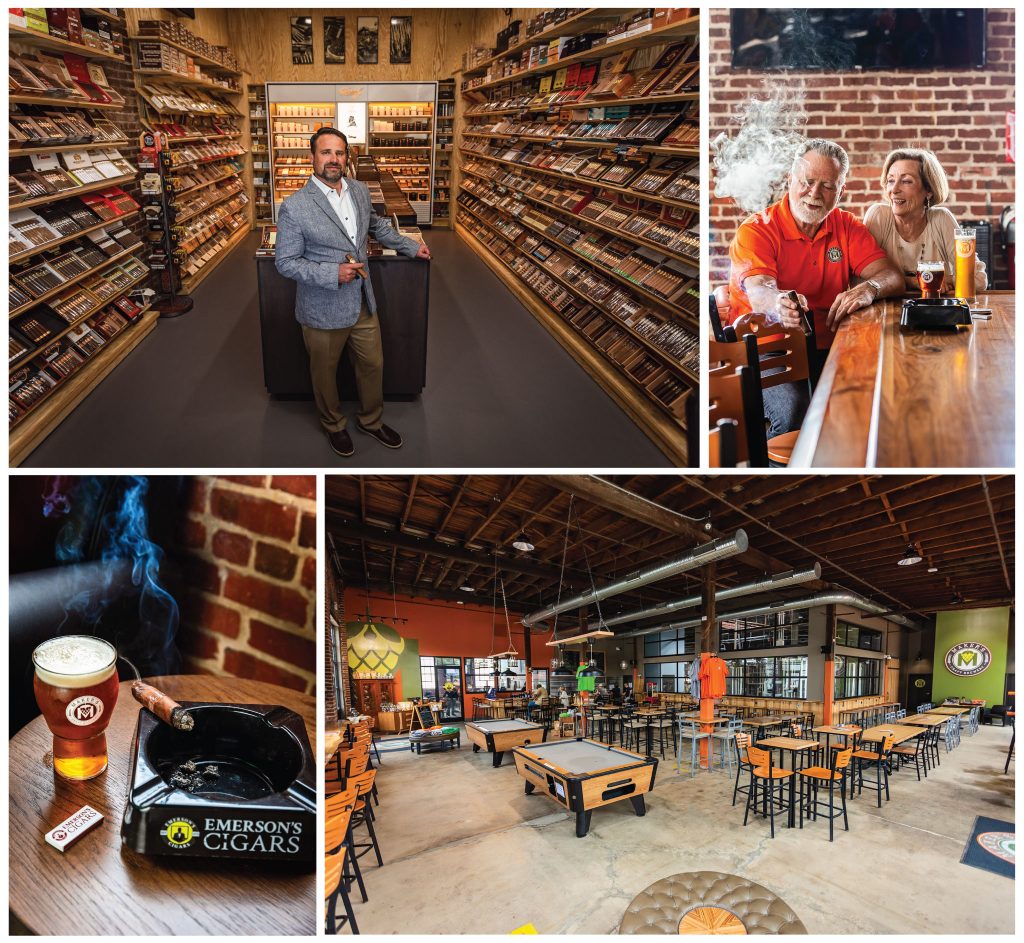 PCA (formerly known as IPCPR – International Premium Pipe and Cigar Retailers) happens to be one of those new clients I mentioned that gave me the opportunity to travel to new places.
It was my first Vegas experience and it did not disappoint! Here's a glimpse at their Trade Show at the Sands Expo Convention Center within the Venetian.
Oh and did I mention I also got to meet former NBA players Tiago Splitter and Dominique Wilkins? Another perk was getting to listen to the hilariously relatable musings of former Harley Davidson Director of Communications, Ken Schmidt!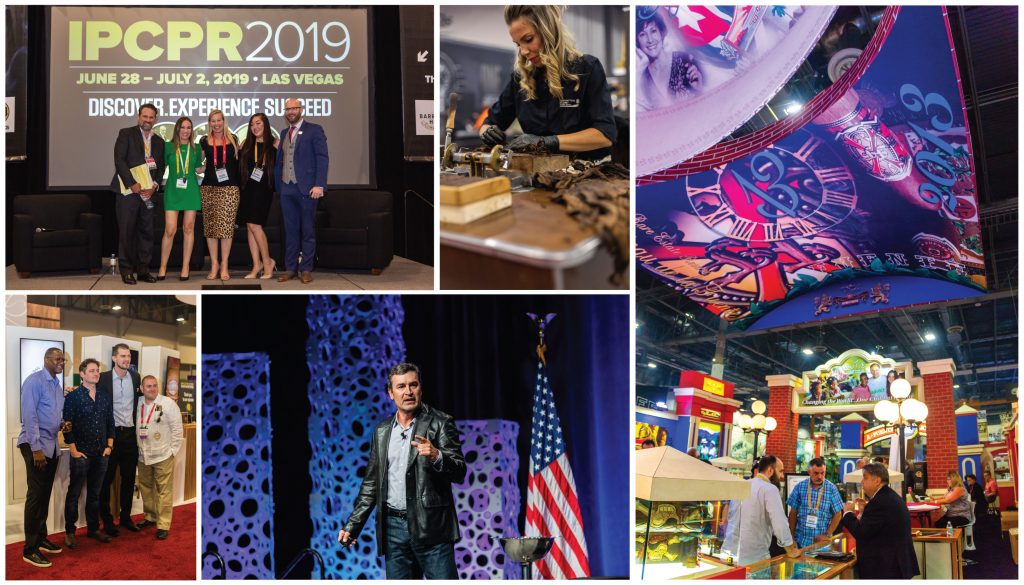 From Flashing Lights to Fashion
In 2019 I celebrated five years of working with Jody G to capture her flawless taste in fashion. Twice this year we made their Hilltop Marketplace location work for a total of 27 different looks! Our model, Kristin, is such a pro!
And of course, it wouldn't have been possible to get such variety without the collaboration of their awesome neighbors: Tinto Wine & Cheese, Ethan Allen, Bakers Crust, No Frill Grill, Fruitive, Azar's Mediterranean Grill, The Butcher's Son, Roast Rider Coffee and The Fresh Market.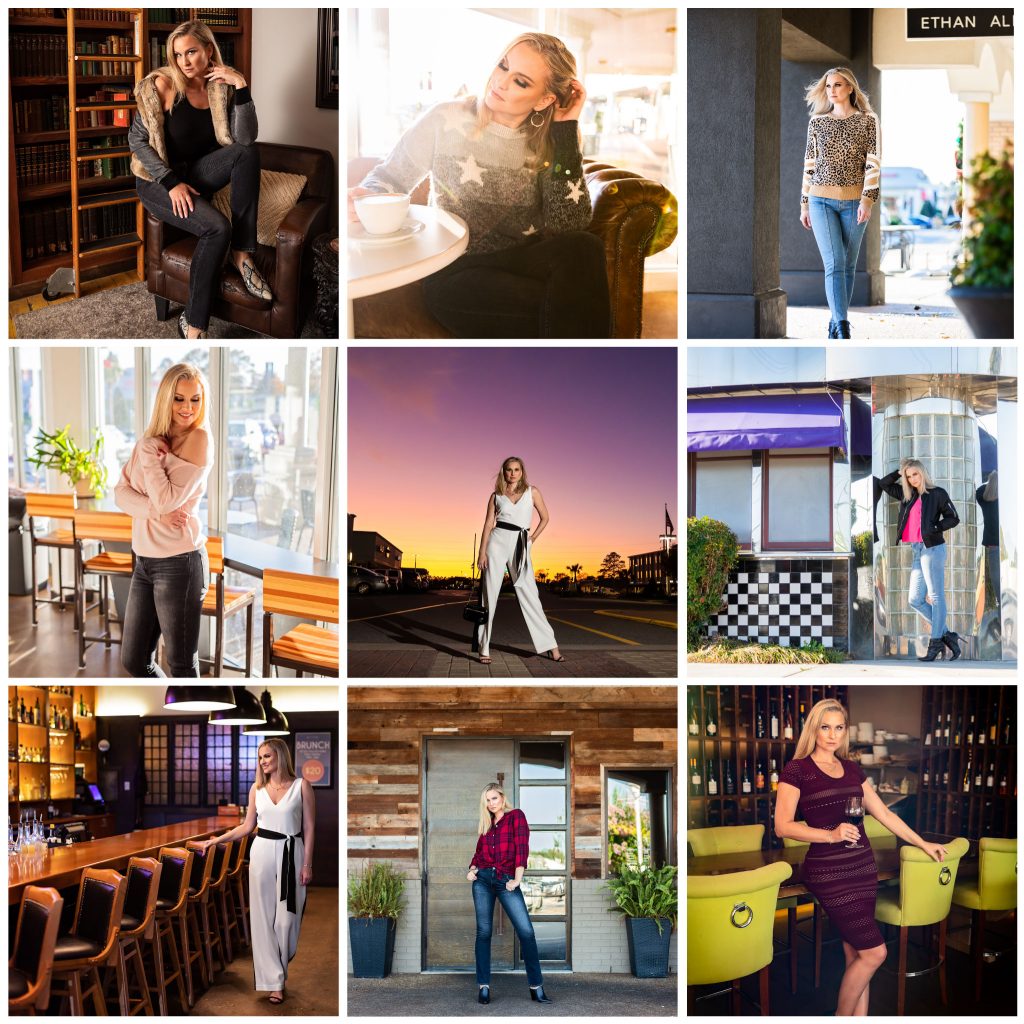 Oh, and speaking of Fresh Market, quick side story: I used to work there, too, back about 9 years ago when we lived in Roanoke. When the hubs and I made the decision to move here to Virginia Beach in 2011, I just transferred locations to the one up at Hilltop until we got settled in.
Two months in, I got fired because my drawer was off by a few cents. It was a low point, for sure.
It took me years before I could go back, but lo and behold, I found myself shooting a project there for my business inside the very store I was fired from. Another one of those 'worlds colliding' moments.
Fashionable Foodie
Later on in the year, I got to take photos of Jody herself for her other venture, Whole Health Nutrition!
I loved this project because I specifically called out last year that I wanted to take more environmental portraits, and this was exactly that: Jody, in her kitchen, surrounded by what brings her joy! I just LOVE how vibrant and natural these turned out!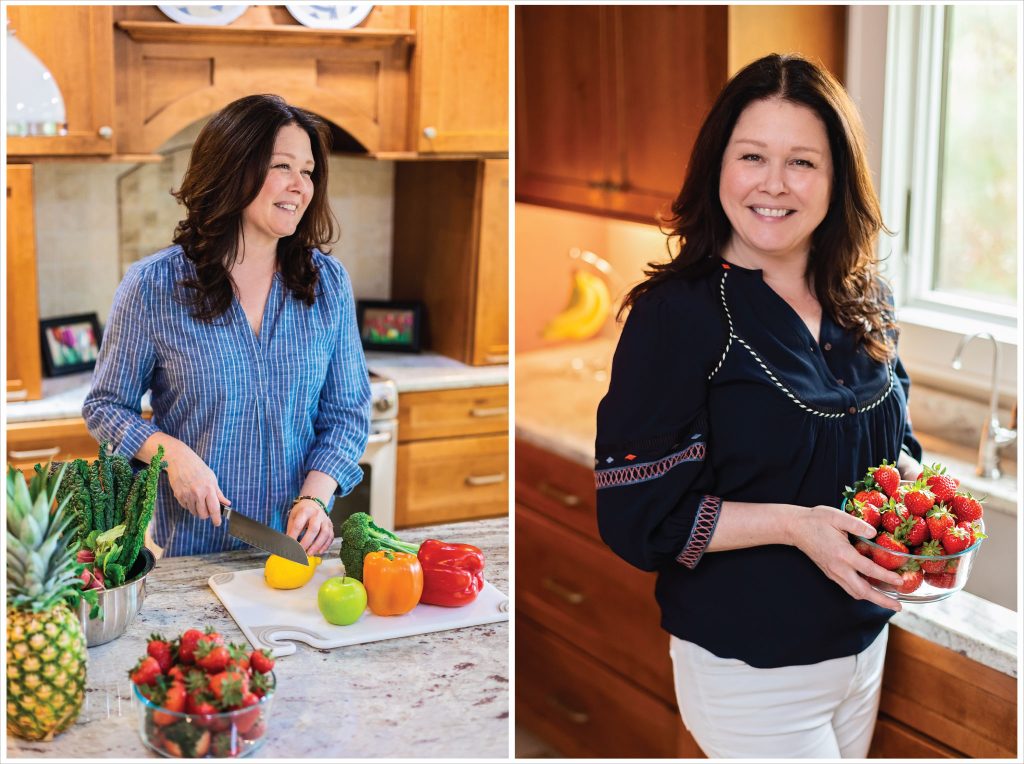 Projects of Distinction
In total, I had the pleasure of photographing 9 projects with Distinction Magazine this year. There was a Secret Supper at the Icon (where Ian Hock and his Codex crew made an appearance again), a Bar School within the Cavalier Hunt Room as well as at Saltine in The Main. On top of that were portraits of some incredibly accomplished people like Elaine Luria, JoAnn Falletta and Sydney Meers. Lastly, there was the Wine Women and Fishing event put on by the Chesapeake Bay Wine Classic Foundation. Phew!
Oh and let's not forget Distinction's sister publication, Prime Magazine, for whom I took a portrait of former President of Farm Fresh, Ron Dennis in his Virginia Beach home.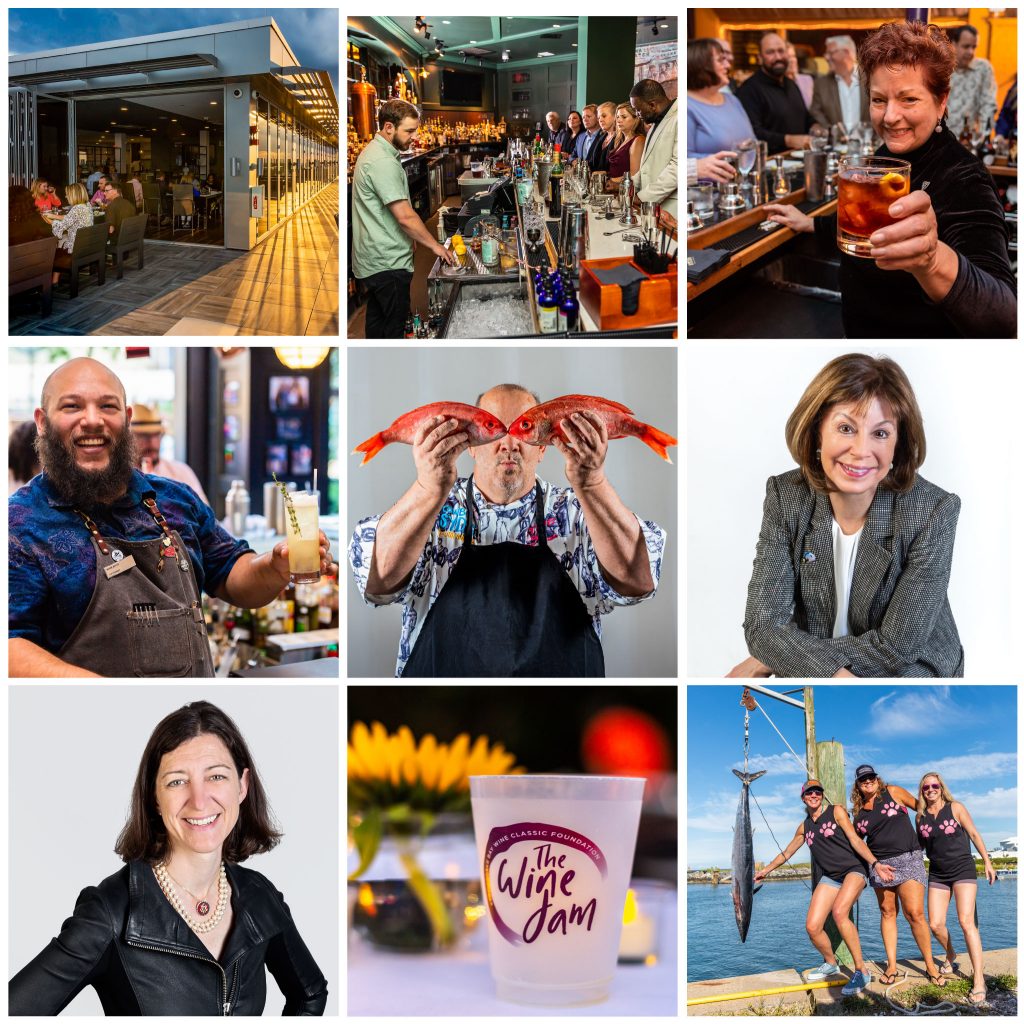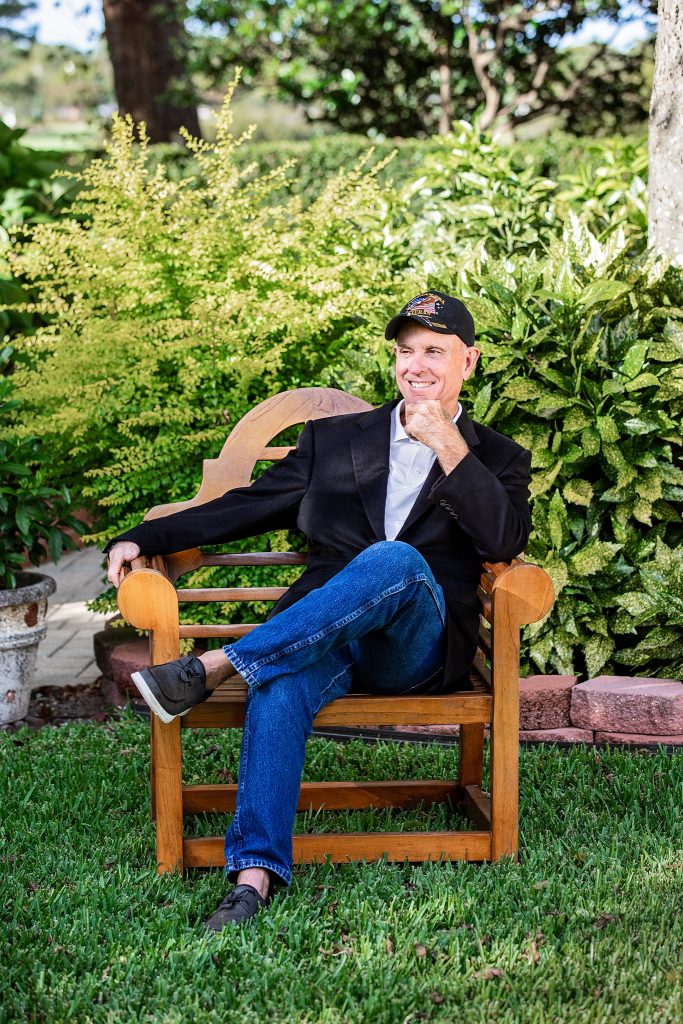 Making a Splash
Jumping right into another amazing and universally loved recurring client of mine: the one and only Virginia Beach Neptune Festival! From the Wine Festival back in May, to their Symphony by the Sea, then their End of Summer Bay Bash at the Cavalier Golf and Yacht Club, followed by the world renown Sandsculpting Championships and Boardwalk Weekend, they kept my September busy and I loved every minute of it!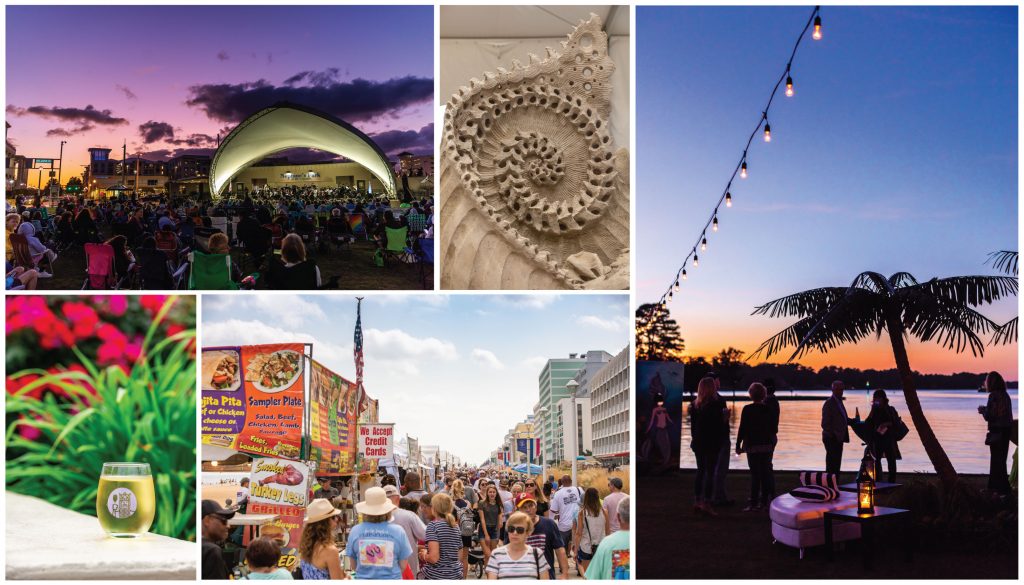 Even Made Time For My Passion Project
A fun session I did as part of a personal project of mine was taking portraits of a creative lady boss named Cristin who also works at Dollar Tree as a packaging designer. It's been an ongoing project of mine featuring women in business here in Hampton Roads. For these portraits, we wandered around the Neon District of Norfolk and Cristen's personality was just as vibrant as those murals! We left with some awesome imagery for her side ventures, Woodline Crafting and Up Late Graphics.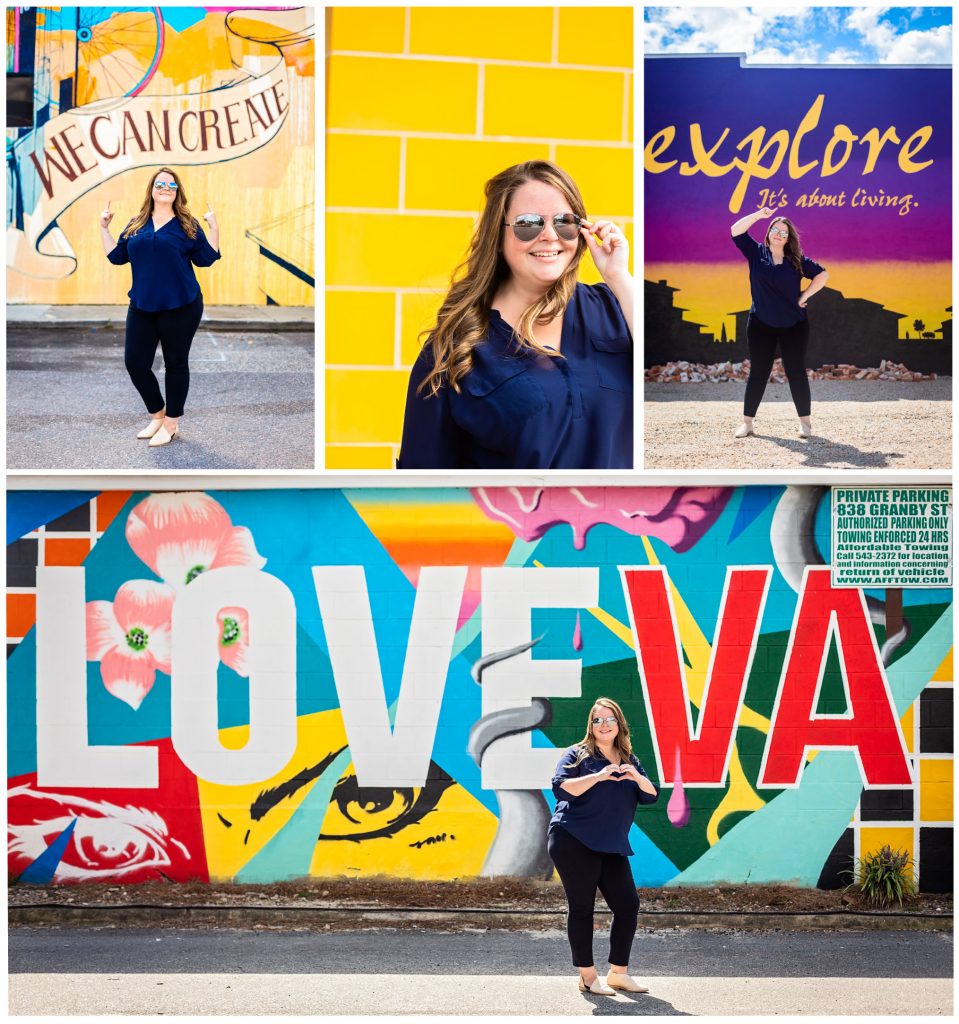 Exotic Cars Anyone?
Oh and in late October I had the AMAZING whirlwind weekend opportunity to fly down to Miami, FL to photograph the Palm Beach Driving Club at their track. Just…wow. So many insane cars! I even got to take a ride in a few!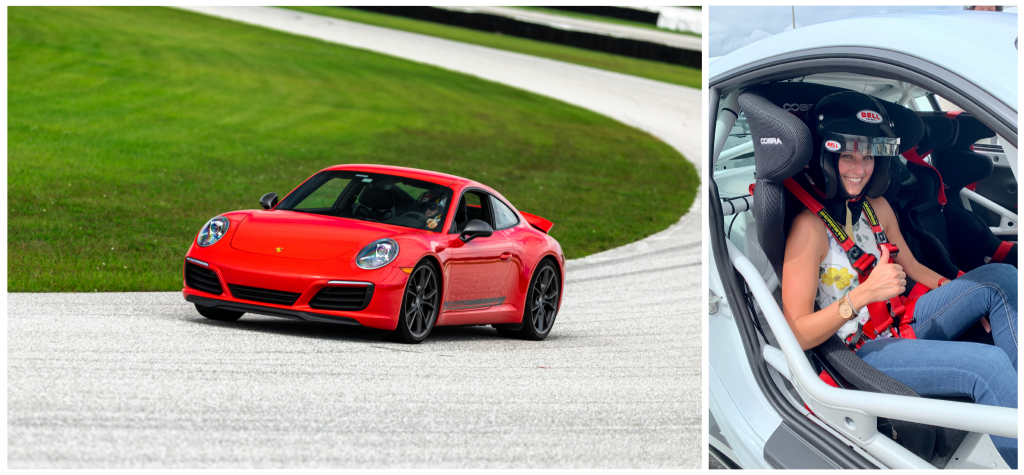 Spreading of Wings
I ended October with one of my favorite local success stories, The Dirty Buffalo, covering the Grand Opening of their Virginia Beach location. Back in 2018, I had the pleasure of capturing a handful of images for their Franchise Brochure that you can see below. When they came back to me for this project I was ecstatic for so many reasons! I mean, just check out that packed house on opening night!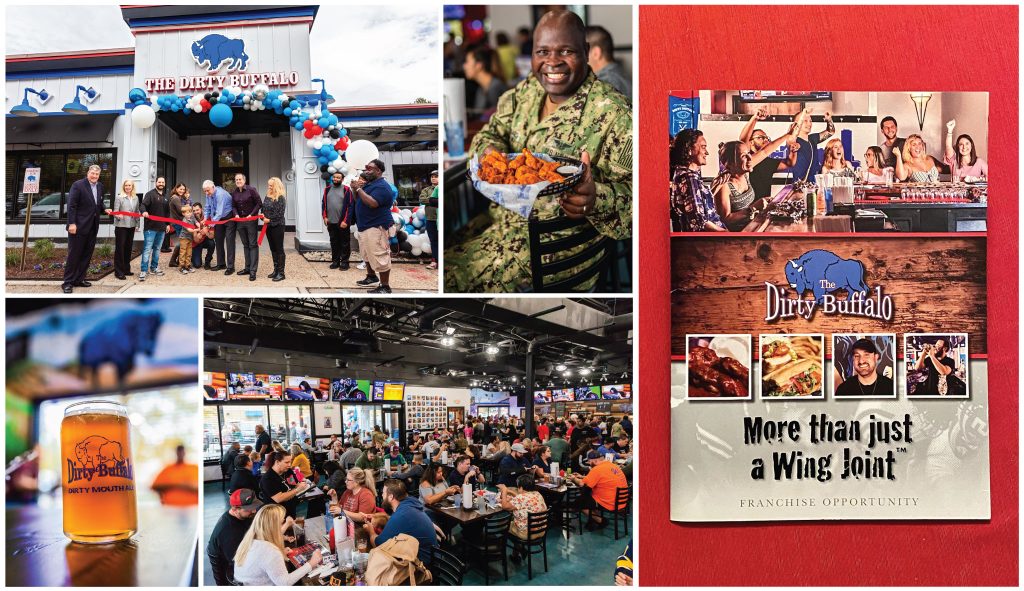 Drink It In
Now let's talk WINE–as in, The Chesapeake Bay Wine Classic Foundation. I had the great fortune of covering several of their events, to include their Wine Jam, Honored Vintners Welcome Party and Reception, as well as the 29th Annual Grand Auction.
Yet again, I ran into so many familiar faces all under the same roof that I've been seeing all year long! At the Wine Jam, I ran into two Dollar Tree Zone VP's and their families.
At the Grand Auction, I enjoyed seeing so many local food favorites, from Aloha Snacks to Codex, to Bella Monte and Press 626 Wine Bar. Even Williamsburg Winery's Café Provençal made an appearance! I could truly go on and on listing all the wonderful folks at that event alone!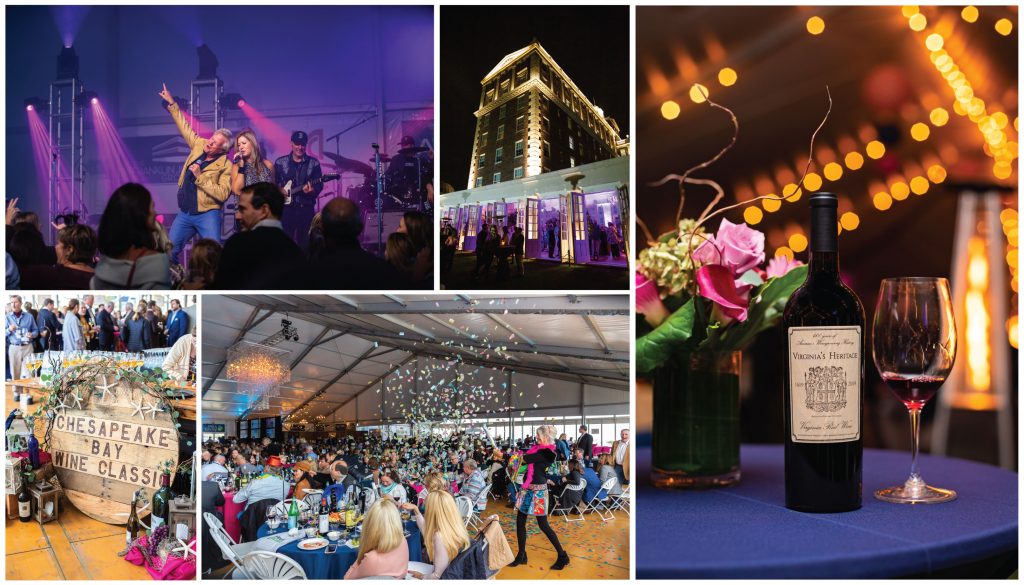 Preparation Meets Opportunity
Oh, and how about the boss babe status of this chick?? A friend turned client, Carrie is a crazy talented Financial Advisor for Merrill Lynch based here in Hampton Roads. She had her outfits, props and inspiration board READY to go and I loved her level of preparation. We knocked all these portraits out in two hours over at The Studio HR here in Virginia Beach, and she came away with a TON of great marketing pieces!
The biggest takeaway from this shoot was to come prepared. This girl came with every prop she could possibly need; from the vase of flowers and coffee mug to the accessories she wanted. However, I also came prepared with lights because even though The Studio HR gets the most GORGEOUS natural light, that day had major rain the forecast. Within 20 minutes of being there, we lost all that gorgeous sunlight.
When push comes to shove, you create your own light!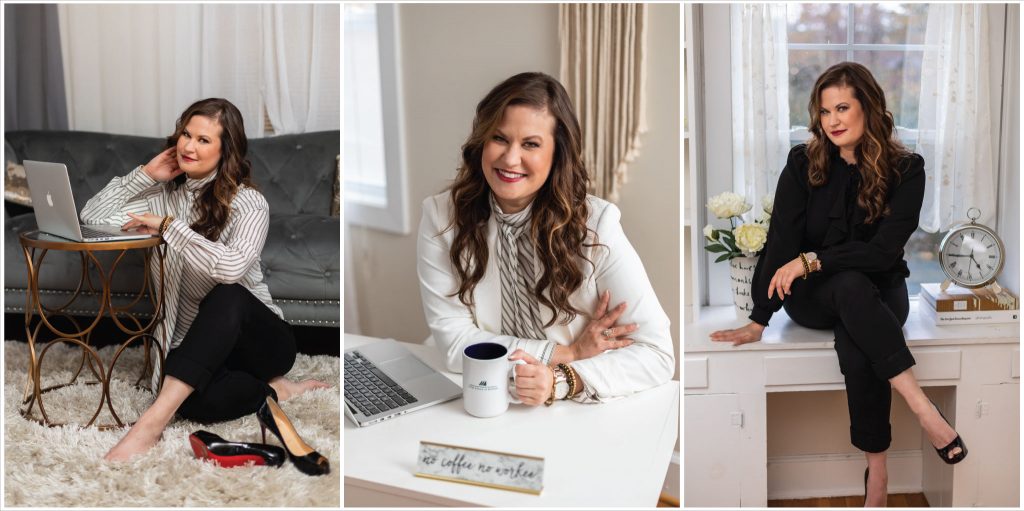 Another Link in the JSP Chain
And last but most definitely not the least, I ended the year working with STIHL…you know, the #1 seller of chainsaws worldwide that's based out of Germany? They have a US Headquarters here in Virginia Beach, and through The Meridian Group I captured images for their 2019 Annual Report. Unfortunately I can't share those just yet…as I mentioned before, it's the only downside to this industry since I'm so stoked to share! But what's a good blog post without a little teaser for next time to keep you interested? 😉 because that WILL be its own post early next year!
THANK YOU!!
As always, thank you for taking the time to take a look at what I've been up to this year. But I hate one-sided conversations, so feel free to drop a note in the comments to let me know how your year went!